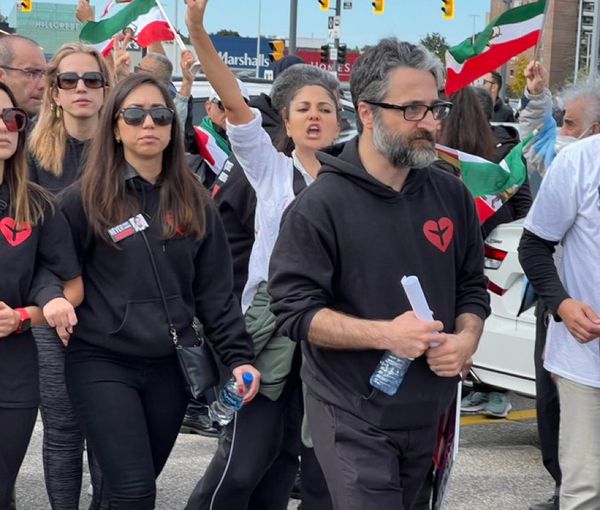 Organizer Of Global Rallies Calls For Expulsion Of Tehran's Envoys
Canada-based activist Hamed Esmaeilion, whose daughter and wife were killed by the IRGC, has called on the international community to downgrade diplomatic ties with the Islamic Republic. 
Esmaeilion made the plea in an interview with Iran International after the demonstrations against the Islamic Republic in Toronto on Saturday, when Iranian diaspora communities and human rights activists held unprecedented rallies in over 150 cities throughout the world. 
Esmaeilion – the spokesman for the families of victims of Ukrainian flight PS752 shot down by Iran's Revolutionary Guard in January 2020 – urged world countries to expel Tehran's envoys. His wife and young daughter were among the 176 people onboard the airliner.
"This can be a start for Europeans and countries that have Iranian embassies to behave properly" in response to worldwide protests against the regime in Tehran, he said. 
He added that the Iranians are showing the world that they do not want the Islamic Republic and that its officials do not represent the people of Iran. 
Many people in Iran and abroad have been holding regular protests since the death of Mahsa Amini, the 22-year-old woman whose murder in the hands of hijab police has sparked an uprising. The level of unanimity and support from foreign leaders and officials as well as celebrities and well-known figures is unprecedented.