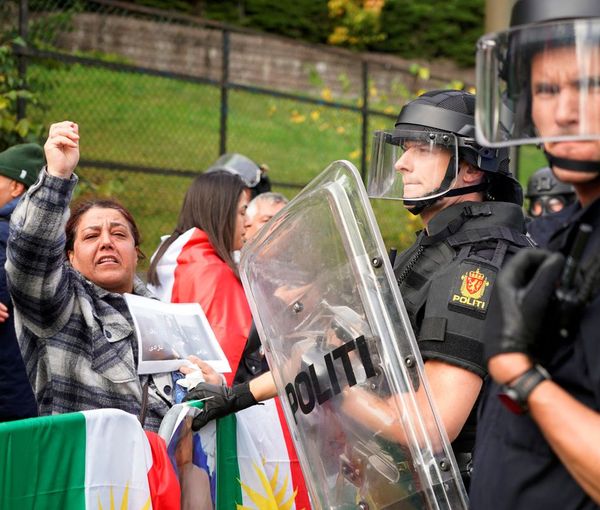 Police In Norway Stop Protesters From Entering Iranian Embassy
The Norwegian police clashed with protesters who were attempting to enter Iran's embassy in Oslo on Thursday, amid worldwide rallies against the embassies of the Islamic Republic.
According to the police, at least two people sustained light injuries during the angry demonstration. The police added that "considerable resources" were deployed, and the situation was brought under control.
Also on Thursday, Taliban forces used gunfire to disperse a women's rally in the Afghan capital Kabul in support of the protests in Iran over the death of 22-year-old Mahsa Amini in custody of the hijab police for "inappropriate clothing."
Chanting the same "Women, life, freedom" mantra used in Iran, dozens of Afghan women protested in front of the Iranian embassy before Taliban forces fired into the air. Women in headscarves carried banners that read, "Iran has risen, now it's our turn!" and "From Kabul to Iran, say no to dictatorship!"
An organizer said that the rally was staged "to show support and solidarity with the people of Iran and the women victims of the Taliban in Afghanistan".
Since the Iranians have risen up against the Islamic Republic following her death, protest rallies are being held regularly inside Iran and abroad.
French police used tear gas and employed anti-riot tactics September 25 to prevent protesters from marching on Tehran's embassy in Paris as several hundred expatriates and human rights activists gathered to protest against Iran's crackdown on demonstrations.