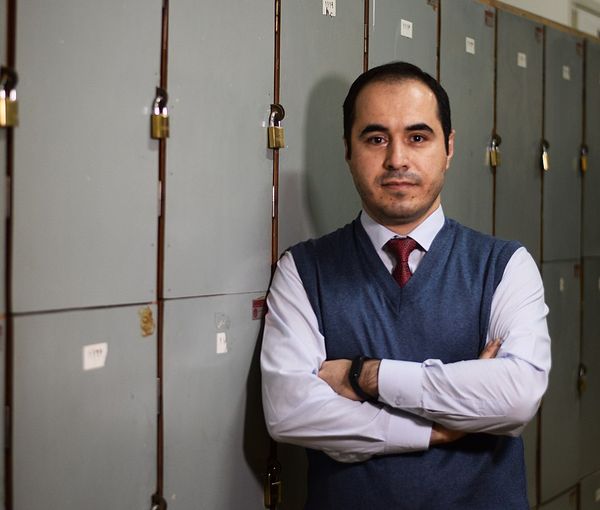 Prison Guards Beat Iranian Freedom Activist, Break His Leg
Dissident blogger and freedom activist Hossein Ronaghi, who was arrested over his support for protests, told his family he was beaten in prison and his leg is broken. 
Masoud Kazemi, a dissident journalist and a close friend of Ronaghi who resides in Turkey, said on Sunday that Ronaghi made a phone call to his mother from prison and told her that the prison guards had broken his leg. 
Last week, security agents raided Ronaghi's house to arrest him after his interviews and posts in support of the ongoing protests, but he managed to escape and evade arrest without a warrant. However, on Saturday, he presented himself to prosecutors with his two lawyers and all three were arrested.
He was arrested several times in the past decade and has staged hunger strikes in prison. Ronaghi was first arrested, along with his brother Hassan, in the aftermath of the disputed presidential elections in 2009 for helping journalists and political activists to circumvent internet censorship. He was also charged with insulting Supreme Leader Ali Khamenei in his blog posts.
Ronaghi was one of the first this year to focus his activities against a bill by hardliner lawmakers to introduce highly restrictive internet policies
In an interview with Germany's Bild published on January 28, Ronaghi spoke about losing his kidney while in Evin Prison. "I'm still suffering from the effects of the torture, but the good thing is that I'm still alive and can continue," he said.