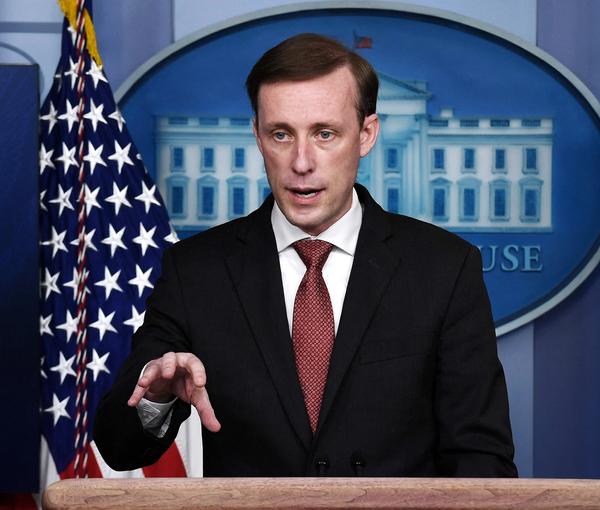 US Security Advisor Denounces Iran's Brutal Repression Of People
US National Security Advisor Jake Sullivan has said that negotiating with Iran over the nuclear issue will not stop Washington from denouncing the brutal repression of Iranians.
Speaking on CBS's "Face the Nation" on Sunday, Sullivan said, "We're talking about diplomacy to prevent Iran from ever getting a nuclear weapon. If we can succeed in that effort, and we are determined to succeed in that effort, the world, America and our allies will be safer."
"And that will not stop us in any way from pushing back and speaking out on Iran's brutal repression of its citizens and its women. We can and will do both," he said in response to a question about whether Iranian mass protests -- triggered by the death of 22-year-old Mahsa Amini who died in custody of hijab police -- changes the US's calculus in nuclear talks with Tehran. 
"The fact that we are in negotiations with Iran on its nuclear program is in no way impacting our willingness and our vehemence in speaking out about what is happening on the streets of Iran."
He mentioned President Joe Biden's speech at the UN General Assembly on September 21 who said the US stands "with the brave citizens and the brave women of Iran as they stand for their rights and their dignity." 
"We have in fact taken tangible steps to sanction those morality police who caused the death of Mahsa Amini," Sullivan said, referring to the US Treasury Department's sanctions. "We've taken steps to make it easier for Iranians to be able to get access to the internet and access to communications technologies that will allow them to talk to one another and to talk to the world."
Enumerating the steps the Biden Administration has taken in response to the death of Mahsa Amini and Iranian protests in another interview, Sullivan said they learned from Obama's response to 2009 protests that sometimes the administration can "overthink" these things, emphasizing that the US will continue speaking out.