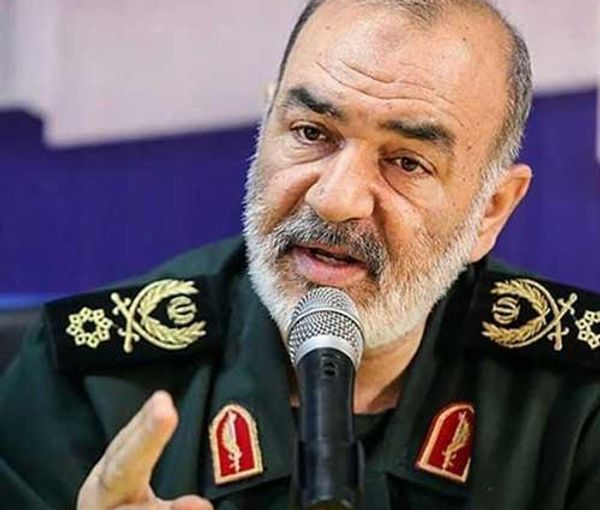 IRGC Chief Says Thousands Of Rockets Arrayed Against Israel
The commander of the Revolutionary Guard (IRGC) says the war between Israel and Palestinians is not limited to Gaza and has expanded to the West Bank. 
In an interview with the official website of Iran's Supreme Leader published on Friday, Major General Hossein Salami said that "the flames of resistance that were ignited in the occupied territories have never been extinguished and you constantly observe that these struggles continue in all Palestinian territories."
Praising the attacks by the Palestinians against the Israelis, he claimed many Israelis have been killed in the operations by "resistance groups inside the occupied territories," in the past several months. He added that the number of Israelis killed is significantly higher than the previous year. 
Salami said that the Palestinians have evolved in their military capabilities and can now target any part of Israel, claiming that there is no safe place for Israelis that Palestinians' rockets cannot reach. He also said that "if you add Lebanon's Hezbollah to this equation, you realize that hundreds of thousands of rockets arrayed against the Zionist regime can be fired from the north and west in the Gaza Strip and in the north, from Hezbollah's side."
"Missiles are great for deterrence and conducting static wars, but the rocket is not the liberator of the land – the infantry must set foot on the ground and liberate the land step by step," he added. 
Earlier in the month, Ali Khamenei praised the Islamic Jihad for "uniting Anti-Israeli Resistance" and "displaying the integrity of the Palestinian nation's jihad."