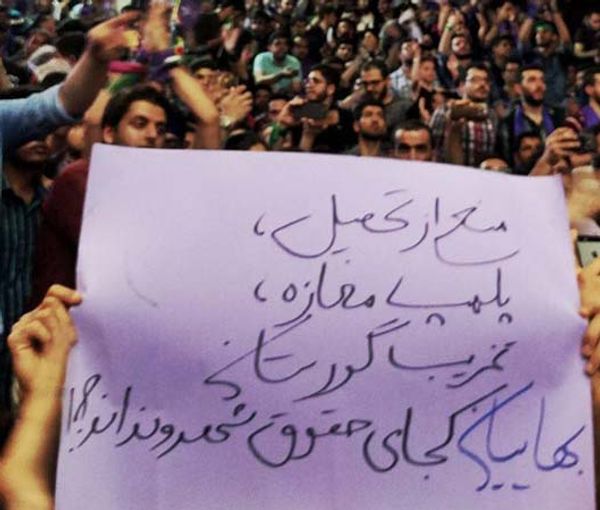 Iran Intensifying Harassment Of Baha'i Religious Minority
Iran's security forces have arrested several members of the Baha'i religious community regarded by the clerical government as heretics, and raided more than 20 households. 
Fariba Kamalabadi, Mahvash Sabet (Shahriari) and Afif Naimi, three former directors of the Iranian Baha'i community known as "Yaran", were among those who were arrested on Sunday, July 31, in Tehran and Karaj. The three had been detained before in 2018 and spent 10 years behind bars. 
Several arrests were also reported in the cities of Sari in the northern Mazandaran province and Qazvin, near the capital. 
Iran's intelligence ministry claimed on Monday that the arrested Baha'is were linked to the Baha'i center in Israel, where the religious group's international headquarters are located, and had collected and transferred information there.
The Worldwide Baha'i Community said in a July 20 statement that Tehran had intensified its systematic campaign to suppress the religious minority in recent weeks, either arresting, summoning to court, putting on trial or closing the businesses of at least 20 Baha'i citizens just in July.
According to the community, in June at least 44 Baha'is were detained, summoned to court, put on trial or given prison sentences, or had their homes searched.
The 1979 constitution of the Islamic Republic recognizes only Islam, Christianity, Judaism and Zoroastrianism. Supreme Leader Ali Khamenei has on several occasions called the Baha'i faith a cult and in a religious fatwa in 2018 forbade contact, including business dealings, with followers of the faith.
Baha'is, who number around 300,000 in Iran, say their rights are systematically violated and they are often harassed, forced to leave their homes and businesses, and are deprived of government jobs and university education.