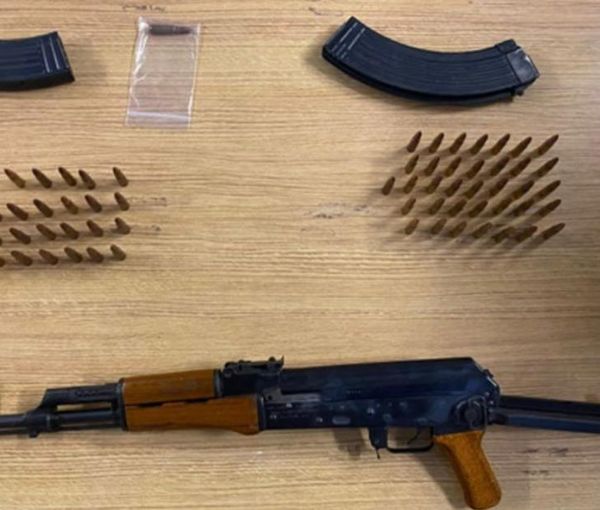 Police Question Armed Man Arrested Near Brooklyn Home Of Iranian Activist
A man arrested in Brooklyn with an AK-47 gun near the home of an Iranian activist has told police he went there "looking for someone," Iran International has learned.
The 23-year-old Khalid Mehdiyev, reportedly from the Republic of Azerbaijan, was observed loitering outside the home of Masih Alinejad, a well-known Iranian journalist and women's rights activist on July 27 and 28.
A sealed complaint filed by a Federal Bureau of Investigation (FBI) agent at the Southern District of New York on July 29 and seen by Iran International says that the suspect was loitering outside a Brooklyn home, without naming Alinejad, and even tried to enter the residence and looked through the windows. Other reliable information received confirms that the incident happened at Alinejad's address.
On July 28, as the man left the location after sitting in a Subaru SUV for hours and walking around the building, he was stopped by New York City police (NYPD) for a traffic violation.
The complaint filed does not say if the NYPD was tipped off by federal agents about the vehicle, or the traffic stop was a coincidence.
As the man was detained at a NYPD precinct and questioned, police found a Chinese-made AK-47 assault rifle in a suitcase on the back seat of the car and $1,100 in cash. Mehdiyev first denied that the suitcase and the gun were his, but then changed his story and admitted that the weapon was his, and he was "in Brooklyn because he was looking for someone."
Iranian women's rights activist Masih Alinejad
"At that point, MEHDIYEV invoked his right to counsel and stated that he would not discuss the matter further at that time," the complaint filed at court says.
The gun with a round in the chamber, two magazines with more than 60 rounds, had its serial number erased. The police also found two other license plates in the car with different numbers and issued by different states, than the Illinois plate on the vehicle.
Alinejad, who campaigns against mandatory hijab and other rights issues was the target of an international kidnapping plot orchestrated by Iran's intelligence network last year. She has a considerable following in Iran especially among women with over 7 million followers on Instagram and 373,000 on Twitter.
The clerical regime in Iran does not hide its disdain about the female activist and has banned women from sharing any information or videos with her. State-controlled media routinely castigate her and use labels such as CIA agent to discredit her activism.
Her most recent campaign that elicited the wrath of the Islamic Republic was a call to women to in Iran remove their headscarves on July 12. Many women did and sent their videos to Alinejad or shared it on social media. Regime officials reacted by saying that hijab was their "red line".
At this point it is not confirmed that Mehdiyev's target was Alinejad, or if he has any links with Iranian spy networks. In the coming days more revelations might follow. Alinejad also has not yet publicly reacted to the news.