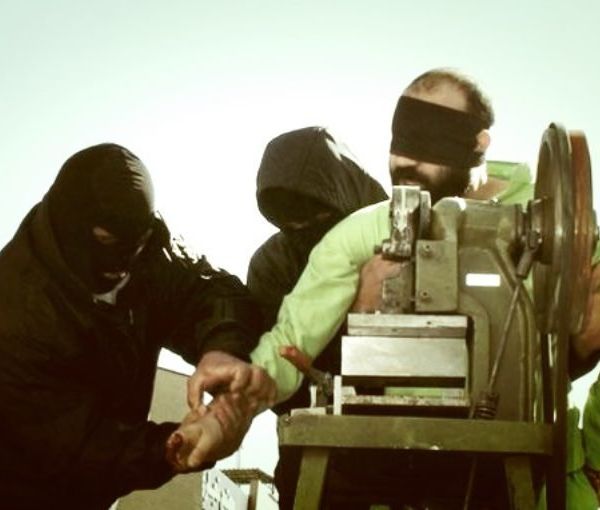 Iran Must Be Held Accountable For Prisoner Amputations - Rights Group
Human rights group Amnesty International says Iranian authorities must be held accountable for amputating the fingers of two prisoners.
Confirming the report of the amputations, the rights watchdog said on Friday that Iranian authorities used a guillotine machine to cut off the fingers of a man convicted of theft on July 27.
"Pouya Torabi, who is in his late thirties, was transferred on an emergency basis to a hospital immediately after his fingers were cut off in the presence of several officials and a doctor at Tehran's Evin prison," Amnesty said in a statement.
It claimed that less than two months ago, on May 31, Iranian authorities also amputated the fingers of Sayed Barat Hosseini, without giving him anesthetic, adding that he has since been imprisoned in isolation in Evin prison and denied adequate mental and physical health care for infections and trauma suffered after the amputation.
"These amputations are particularly harrowing displays of the Iranian authorities' contempt for human rights and dignity. Amputation is judicially-sanctioned torture and, therefore, a crime under international law, and all those who were involved in ordering or implementing these corporal punishments should be prosecuted in fair trials," said Diana Eltahawy, the group's Deputy Director for the Middle East and North Africa.
According to Islamic Sharia law, punishment for theft can be amputation of fingers or hands.
Iran's judicial system is repeatedly criticized for ignoring standard human rights while right groups say the country has embarked on an execution spree at a "horrifying pace" with at least 251 deaths since the beginning of 2022.