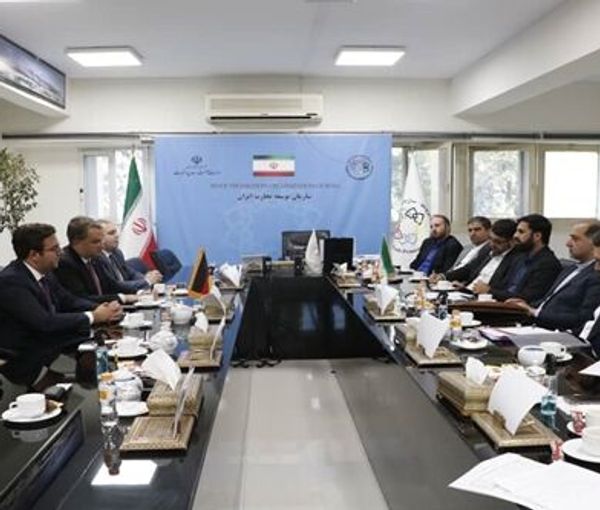 Iran Says Germany Seeks To Expand Business Ties
Iran says German businesses seek to expand their activities in the Islamic Republic through participating in Iranian trade exhibitions. 
Chairman of the Board of the German Federal Association for Economic Development and Foreign Trade (BWA) Michael Schumann attended a meeting with Iranian lawmaker Ehsan Ghazizadeh Hashemi and Iran's ambassador to Germany Mahmoud Farazandeh as well as Alireza Peyman-Pak, the head of Iran's Trade Promotion Organization on Tuesday. 
According to the Iranian government's website IRNA, Schumann said trade relations with the Islamic Republic can be expanded regardless of political issues. He welcomed the establishment of the Iranian trade center in Berlin, and called for allocating more space to German businessmen at expos in Iran.
The report quoted him as saying that sanctions imposed on the Islamic Republic have proven to be more detrimental to the German businessmen than their Iranian counterparts. 
On July 21, the British ambassador to Iran also highlighted business opportunities to boost UK-Iran trade regardless of the result of the talks to restore the 2015 nuclear talks, known as the JCPOA (Joint Comprehensive Plan of Action). "Just back from Shiraz with our Trade Team... Plenty of great companies in Fars, with opportunities for quality UK products & services to boost UK-Iran trade, JCPOA or not," Simon Shercliff tweeted. 
Asked during a briefing about the British Ambassador's remark, Spokesperson Ned Price referred to shared goals with European allies to uphold US sanctions until there is anuclear agreement with Iran.