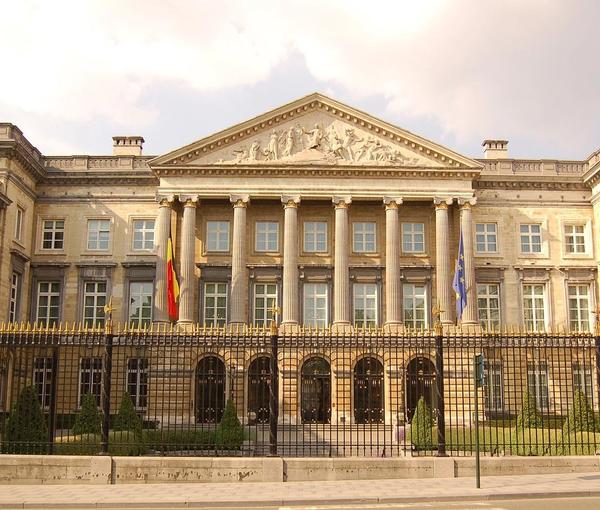 Critics Denounce Iran-Belgium Prisoner Swap Treaty
Numerous people and groups from around the world have warned about a prisoner exchange treaty between Belgium and Iran, pending approval at the Belgian parliament.
In a Monday statement on the eve of the parliament session to review the bill, more than 430 Iranian activists warned Belgian politicians against "giving the green light to state terrorism," demanding that the bill be abandoned.
The signatories noted that in case parliament approves the bill, the possibility of exchanging convicts will enable the Iranian government to continue abductions, hostage-taking and terrorist activities in Europe and elsewhere.
The draft law proposed by the Belgian government to the parliament could put the seal of approval on an agreement with Iran, which could lead to the release of Assadollah Assadi, an Iranian diplomat serving a 20-year prison sentence in Belgium for "attempted murder and involvement in terrorism" for his role plotting to bomb a gathering of the exiled opposition group Mujahedin-e Khalq Organization (MEK) near Paris in 2018.
Assadollah Assadi, Iranian diplomat serving jail time in Belgium for terror plot
Earlier on Monday, a group of Iranians held a rally in Vienna to protest the possible extradition of Assadi to Iran.
Moreover, several former senior members of the US law enforcement and national security community, including former FBI Director Louis Freeh and some former US military commanders, sent a letter to the Belgian parliament urging rejection of the bill.
"This pending treaty is totally disrespectful to the law enforcement officers who risked their lives to prevent the 2018 attack. It also frustrates the judicial system's ability to fulfill its mission to protect the citizens of Europe by denying it the ability to make perpetrators accountable," read the letter, seen by POLITICO.
The authors warned that the treaty would effectively establish Belgium as a "sanctuary country" for terrorist operations, and a haven for Iranian intelligence services to maintain a European command center.
Three Republican US congressmen — Randy K. Weber and Louie Gohmert of Texas, and Brian Fitzpatrick of Pennsylvania — have also written a letter to Belgian Prime Minister Alexander De Croo calling on him to oppose the treaty. The lawmakers praised Belgian authorities for "preventing a heinous tragedy" by foiling Assadi's "dastardly plot," which they noted was carried out under the "ploy of diplomatic immunity."
Olivier Vandecasteele Belgian aid worker, reportedly detained in Iran. Undated
Also on Monday, Iran International broke the news that Tehran has detained a Belgian aid worker, identified as Olivier Vandecasteele, 41, since March, another example of the often-used Iranian tactic of imprisoning foreigners as hostages to exchange them with certain Iranians jailed in Western countries. He has served in various international humanitarian organizations since at least 2006, including, Médecins du Monde, Norwegian Refugee Council (NRC), and Relief International.
On July 2, an informed source had told Iran International that at least two Belgian citizens are currently in prison in Iran. One of the two is apparently an Iranian-Belgian professor from Leuven University, but the identity of the second prisoner was unclear until further investigation revealed it was Olivier Vandecasteele.
Following the controversy, the spokesman of the Belgian Federal public service of Justice, Edward Landtsheere told Iran International on Sunday that the bill on exchange of convicts is not intended for a specific person, but critics say it could end in repatriating the convicted former diplomat to Iran where he will most probably go free.
Although some activists, such as Oxford-based human rights lawyer Kaveh Moussavi, are of the opinion that the bill will not lead to Asadi's.,release because such a move will be against a dozen international treaties to combat terrorism, there are Belgian politicians, such as representatives Theo Francken, Michael Freilich and Darya Safai who have warned of the dangers of the deal.