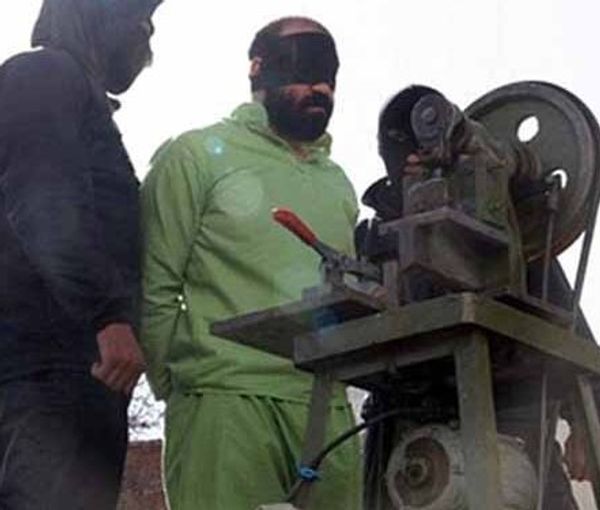 Leading Iranian Surgeon Speaks Out Against Chopping Off Fingers
Iraj Fazel, head of the Iranian association of surgeons, has called on the judiciary not to sanction the amputation of fingers to punish thieves.
In a letter to the chief justice Gholam-Hossein Mohseni-Ejei released to the media Sunday, Fazel called the practice "worrying and horrifying" and said it would create "a wave of hatred and disgust in the world."
Earlier in June, four fingers of a prisoner were cut off in Tehran's Evin prison with a guillotine reportedly installed at the infirmary a month earlier to carry out such sentences. According to some readings of Islamic law, just punishment for theft can be amputation of fingers or hands.
Eight men convicted of theft are at imminent risk of having their fingers cut off, according to the Abdorrahman Boroumand Center for Human Rights in Iran (ABC) and Amnesty International.
Three of them, who have waited five years for their sentence to be implemented, have been transferred from Orumiyeh prison in the north-western province of West Azarbaijan to Tehran for the amputation to take place.
"The international community can and should react urgently to stop the implementation of these amputations," Roya Boroumand, ABC executive director, said earlier in June. Amnesty condemned the move to "deliberately mutilate and traumatize prisoners through unspeakably cruel judicial corporal punishments."
An informed source from the judiciary reacted to the letter, denying reports about the imminent amputations.