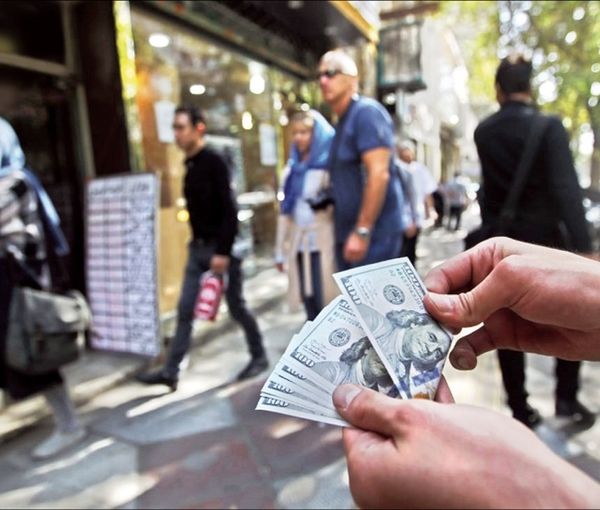 Iran Arrests Currency Dealers As US Dollar Climbs To New Heights
While Iran's currency is losing value every day, Iran's Economic Security Police has arrested more than 30 people over allegations of market manipulation.
Deputy Chief of the Economic Security Police, Brigadier General Sohrab Bahrami, announced Sunday that several "other such criminals" have been identified and will be dealt with soon.
Police will deal with these people for "disrupting the economic system," he said, and claimed that these people create false demand for the US dollar in the Iranian market, hence disrupting the market stability.
The Islamic Republic facing continuing economic crisis in the past 4 years often arrests dealers and businessman accusing them of rigging demand or supply, in an effort to show the public that it is proactive.
Last week, the police announced the detention of 16 so-called criminals in coordination with the judiciary and the Central Bank.
Iran's rial is hitting new lows against the US dollar daily amid runaway inflation and economic chaos, with one US dollar surpassing 333,000 rials on Sunday.
The drop comes as the last rays of hope for reviving the 2015 nuclear deal between Tehran and world powers are fading away, with multilateral talks in Vienna paused since March.
Food prices have soared since early May when the government lifted import subsidies for essential goods to save foreign currency, and anti-government protests have become a regular scene in several cities.