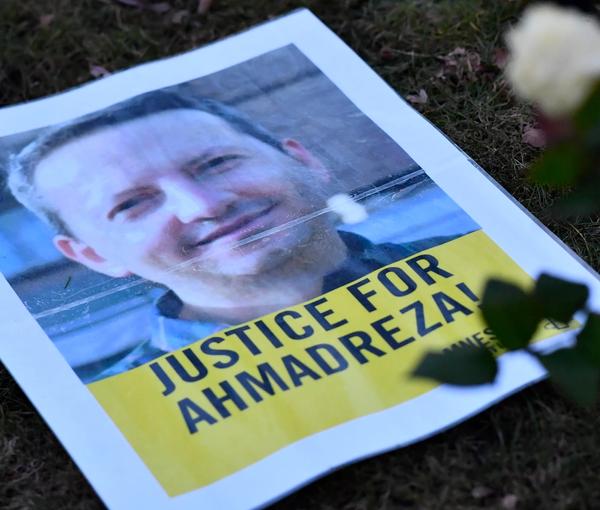 Amnesty International Accuses Tehran of Hostage Taking
Amnesty International on Thursday accused the Islamic Republic of taking Swedish-Iranian academic Ahmadreza Djalali "hostage" and using him as "a pawn in a cruel political game."
Amnesty International's Deputy Director for the Middle East and North Africa Diana Eltahawy said, "The Iranian authorities are using Ahmadreza Djalali's life as a pawn in a cruel political game, escalating their threats to execute him in retaliation for their demands going unmet. The authorities are attempting to pervert the course of justice in Sweden and Belgium, and should be investigated for the crime of hostage taking".
"The Iranian authorities must halt any plans to execute Djalali, release him immediately and offer reparations for the harm they have caused him," she added.
Djalali was arrested while visiting Iran on an invitation by a university in 2016 and consequently sentenced to death on unsubstantiated charges of espionage for Israel. Espionage is a charge Iran often uses against foreigners and dual nationals that they want to hold as a bargaining chip.
Amnesty provided a detailed research and analysis to prove that the Iranian authorities are threatening to execute Djalali to compel Belgium and Sweden to hand over two imprisoned former officials, and "to deter them and others from future prosecutions of Iranian officials".
There has been speculation that the announcement of Djalali's execution was intended to influence the trial in Sweden of Hamid Nouri, a former Iranian official, over his alleged role in a wave of prison executions in Iran in 1988.