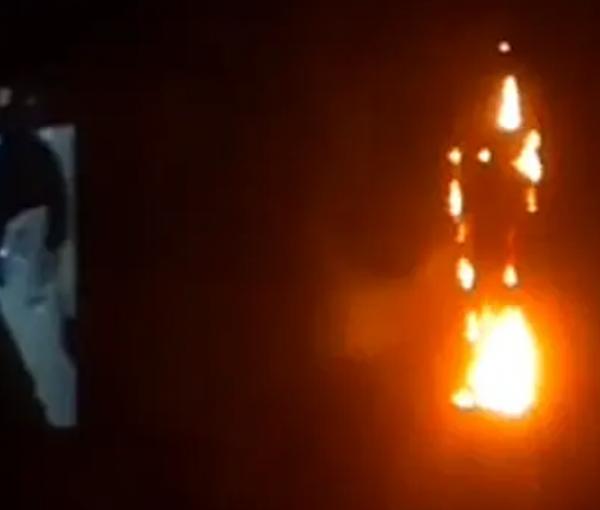 Cleric In Iran Fuming Over Arson Attack On Khomeini's Statue
A senior cleric in Qom expressed anger over unknown people setting fire to a statue of the founder of the Islamic Republic, Ruhollah Khomeini in the city.
A video of a Khomeini's statue in flames was circulated on social media in recent days, prompting Qom Friday Prayers leader Alireza Arafi to condemn the act and threaten those behind it.
He described it as "vicious" and said security officials would definitely follow up on this issue. He called it as part of a chain of conspiracies that are aimed at undermining the Islamic Republic.
Qom – along with Mashhad, is the most religious city in Iran, home to the largest Shiite seminary and many hardliner clerics.
As poverty is soaring in Iran and the regime keeps failing to deliver on its promises, such acts of political vandalism are growing across the country.
In February, another statue of Khomeini in the city of Ardestan in the province of Esfahan was destroyed, several days before a recorded message against Khomeini and Supreme Leader Ali Khamenei was broadcast on the public announcement system in Mashhad's bazaar.
In January, a memorial statue of Qasem Soleimani, the commander of Iran's Revolutionary Guard Qods Force, was set on fire in the central city of Shahrekord hours after it was erected.
According to a new online survey by a Netherlands-based institute, over 60 percent of Iranians want regime change or "transition from the Islamic Republic".