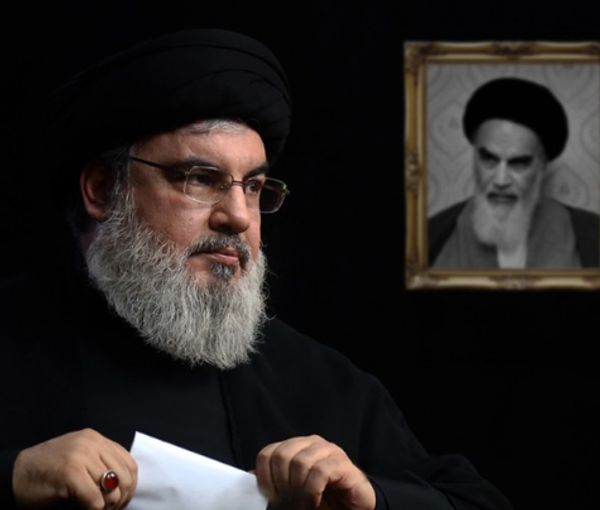 Iran-Backed Hezbollah Reportedly Plans To Fight For Russia In Ukraine
Iran-backed Lebanese militant group Hezbollah has reportedly made a pact with a Russian private paramilitary group to send its forces to fight in Ukraine.
According to Israel Hayom on Sunday, unconfirmed reports from different sources in Saudi Arabia and Lebanon say the Shiite group will send as many as 800 operatives to fight alongside Russian troops in Ukraine, in exchange for Hezbollah getting the green light to buy weapons from Russian defense contractor Almaz-Antey.
The deal was reportedly reached in Latakia between the head of Hezbollah's security unit Naji Hassan al-Shartouni and a Russian official named Alexander Kuznetsov from the Wagner Group -- the de facto private army of Russian President Vladimir Putin.
The report cited Lebanon's Sawt Beirut International website as saying that Hezbollah has opened a recruitment office in Al-Qusayr, in western Syria following the meeting between Shartouni and Kuznetsov.
Saudi media outlet Al-Hadath said on Friday that the Iranian proxy group plans to send 200 operatives to Russia, with the rest joining them later, adding that the troops will be paid a monthly wage of $1,500 each.
Earlier in March, Hezbollah leader Hassan Nasrallah denied reports that any of its forces are fighting alongside Russians after General Staff of the Armed Forces of Ukraine released a statement saying that around 1,000 fighters from the Iran-backed group and Syria were recruited to fight in Ukraine.
On March 11, Russian President Vladimir Putin approved deploying up to 16,000 "volunteers" from the Middle East to fight alongside Russian forces.