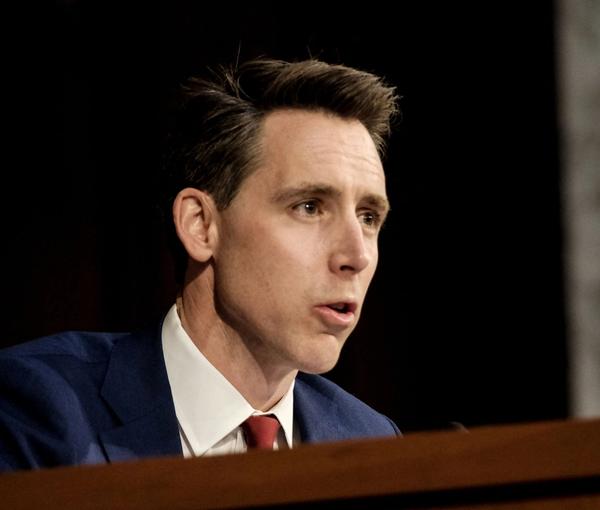 Senator Hawley Says Biden Iran Policy Is 'Insane'
As United States Republicans campaign against Washington's diplomacy with Iran, Senator Josh Hawley has launched a broadside against President Joe Biden.
The Missouri Senator and close ally of former President Donald Trump told Iran International's correspondent Tuesday that Biden's ideas were "insane." Hawley said the president was preparing to exempt Russia from Ukraine sanctions and to remove Iran's Revolutionary Guards from the US list of 'foreign terrorist organizations.'
Hawley, an opponent of the 2015 nuclear deal, which Iran and world powers are working to revive, said the US should not buy Iranian oil should sanctions be eased. "I think the idea that we would be getting energy from Iranians – even indirectly – is insane," he said. "What the president needs to do is to open our own energy productions."
About a provision in the new deal that would enable Russia to get billions of dollars for building reactors in Bushehr nuclear plant, Hawley said: "Oh gosh! It sounds awful. It couldn't be worse. It just couldn't possibly be worse."
Hawley said that reapplying the 2015 deal, which Trump left in 2018 prompting an expansion in the Iran nuclear program, typified Biden's approach: "With all due respect, the president is the guy who's managed to lose two sovereign nations in six months: the Afghanistan debacle and Ukraine, and now he's out there trying to find ways to enable Iran."
"What does he [Biden] want?" Hawley asked, adding, "What's next? Is China gonna invade Taiwan? … Anyway this is crazy".