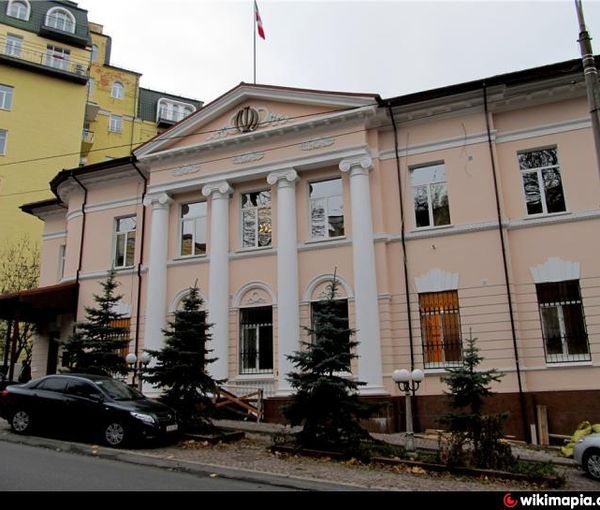 Iran Moves Its Ukraine Embassy To Moldovan Capital
Iran says its embassy in Ukraine will temporarily relocate to Moldova due to the Russian invasion of the country.
The Embassy of the Islamic Republic in Kyiv issued a statement on Tuesday, announcing the temporary transfer of the embassy to the Moldovan capital.
The statement said that "due to the ongoing war in Ukraine and the impossibility of continuing the embassy's operations" the embassy moves to Chișinău "until the situation normalizes".
About a month into the invasion, Russia continues its bombardment of several Ukrainian cities while its troops and artillery remain on the outskirts of Kyiv.
Dozens of Iranian students stranded in the first week of invasion in Ukraine later left the country via land corridors to Romania and other Eastern European countries.
Tehran has backed Moscow in the invasion baling the United States and Nato for the crisis. However, clear media divide has emerged in Iran over the war in Ukraine, with some hardliner media repeating Moscow's propaganda and others trying to reflect reality.
Russia's ambassador in Iran has said that Moscow will continue its "special military operation" in Ukraine until its objectives are attained.
However, former senior Iranian lawmaker Heshmatollah Falahatpisheh has said that the crisis in Ukraine provides a golden opportunity for Iran to get a foothold in international energy markets.