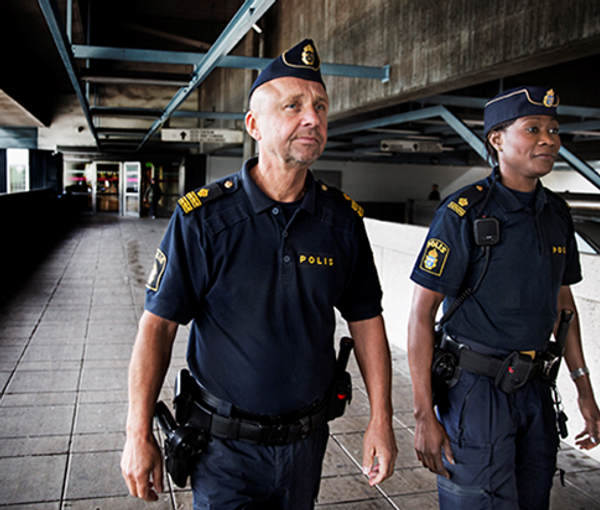 Sweden Deported Two Iranians For Suspected Role In A Terrorist Plot
Sweden on March 10 deported back to Iran two alleged Iranian agents who were arrested for links to a terrorist plot, instead of putting them on trial.
According to documents seen by Iran International, the real identity of the two suspects were Fereshteh Sanai-Fari (female) and Mehdi Ramezani (male), who had entered Sweden with fake names of Salma Khormai and Javad Malekshahi, respectively.
The two, who entered Sweden in 2015 as refugees during the great refugee flood to Europe, without any documents, had claimed they were from Afghanistan and lied about their age.
Sweden's security agencies arrested the female and male suspects in April 2021, but never revealed details of their offenses. The only crime publicly known is their false claims during their refugee hearings and alleged "conspiracy to commit a criminal terrorist act."
According to a report by IranWire, Sweden's Deputy Chief Prosecutor Hans Ihrman said on Thursday that the two have been repatriated to Iran because the prosecutor's office hadn't received the needed documents from security agencies to charge them.
The United States also wanted the suspects but according to Ihrman, the request to extradite the two had not arrived in time before their deportation back to Iran.
Swedish documents related to the two suspected deportees.
IranWire cited an unnamed source as saying that "It seems that the security police did not provide all the information and documents to the prosecutor, who could not indict them without material evidence. The only option the prosecutor had was to request the dismissal [of the case]."
The Swedish Security Service said they had travelled to Europe as a terrorism sleeper cell, saying they were believed to be agents for the Islamic Republic who sought to execute a terrorist act against Iranian dissidents, apparently American citizens, but didn't disclose the targets' names.
Finland-based journalist Kambiz Ghafouri told Iran International that Sweden probably deported them because it is already too busy with trials of similar cases such as Hamid Noury (Nouri) and Kia brothers for their past crimes or links with Iranian intelligence and doesn't want more tensions in its relations with Tehran.
Sweden is entagled in another Iran-related case. Ghafouri said the Islamic Republic has tied the fate of Iranian-Swedish doctor Ahmadreza Djalali (Jalali) -- who was arrested in 2016 by Iranian intelligence on vague charges of spying and was sentenced to death on October 21, 2017 --to the extradition of Iranian diplomat Asadollah Asadi – who was arrested in 2018 for the attempted bombing of an assembly of the Mujahedin-e Khalq (MEK) opposition group near Paris.
There is also the case of Stephen Kevin Gilbert and Simon Kasper Brown, two Swedish nationals charged with drug trafficking in Iran that the Islamic Republic wants to use in a prisoner swap to get Nouri.
Nouri was arrested in November 2019 while visiting Sweden and charged with war crimes for his role in the execution of up to 5,000 political prisoners in Iran serving jail time in 1988.
Peyman Kia, now 41 years old and a former head of Swedish security police, and his brother Payam were arrested late in 2021 in Sweden and are facing espionage charges.
Sweden has a large Iranian community made of former and current refugees, among them many anti-regime activists and human rights advocates.