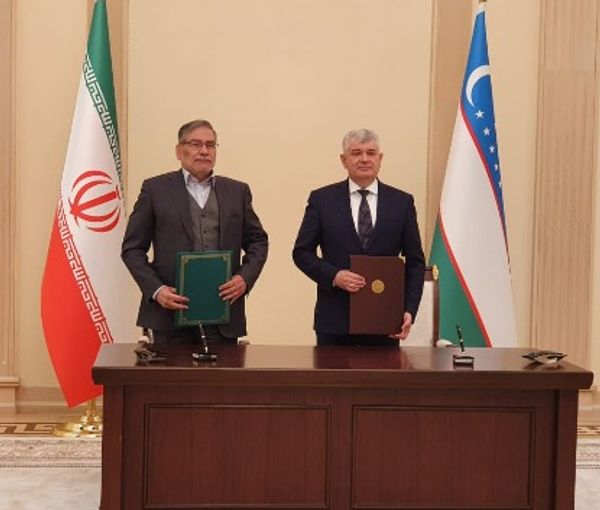 Iran, Uzbekistan Sign Deal On Joint Security Cooperation
Iran and Uzbekistan have signed an agreement to increase joint security and intelligence cooperation between the two countries.
The document was signed by the secretary of Iran's Supreme National Security Council, Ali Shamkhani, and his Uzbek counterpart Viktor Makhmudov in the capital Tashkent on Wednesday.
According to the agreement, a Joint Security Commission will be established and held annually to follow up on the bilateral cooperation.
Shamkhani said Uzbekistan has a very important geopolitical position in the heart of Central Asia, noting, "Issues such as preventing the spread of terrorism and extremism in the region are among the common security concerns of the two countries".
He added that "the common borders of Iran and Uzbekistan with Afghanistan require increased cooperation to resolve problems and establish peace and stability in this country".
During his visit to Uzbekistan, Shamkhani also held a meeting with President Shavkat Mirziyoyev, where the two stressed the necessity for communication between the security institutions of the two countries and called for increasing the level of trade and economic ties.
Shamkhani also appreciated Uzbekistan's support for Iran's membership in the Shanghai Cooperation Organization and expressed hope that this support would continue until the Islamic Republic's membership is finalized.