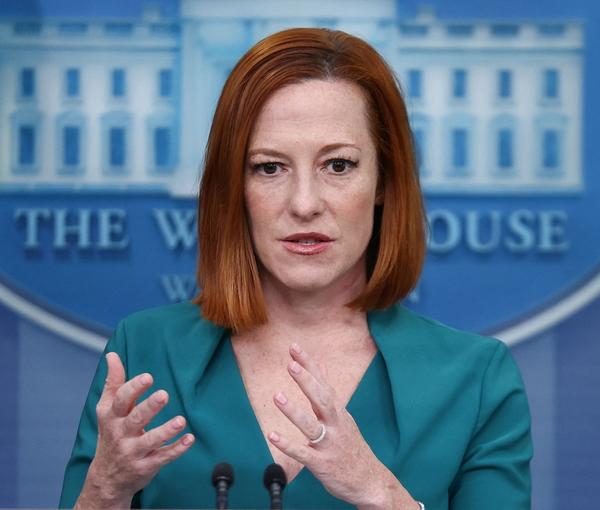 White House Does Not Rule Out Importing Iranian Oil
The White House Press Secretary Jen Psaki on Friday did not rule out importing Iranian oil once a nuclear deal is reached in Vienna, or lifting IRGC sanctions.
In her daily briefing to reporters, she was asked if an Iranian nuclear agreement in Vienna would "factor into the supply consideration at this point."
Psaki replied that restoring the Obama era nuclear deal known as the JCPOA is the priority of the administration, but added, "Obviously, as a part of that, if you go back to the implementation of the JCPOA, would be the availability of oil. But — but I would say that our first-and-foremost priority focus is on preventing Iran from acquiring a nuclear weapon."
Another reporter pressed the issue later in the briefing and Psaki responded, "Again, there's not a — an Iran — there's not a deal at this point in time. While we're close, we're not there. So, if and when we get to that point, we can speak to that question."
The issue of the Biden administration's position toward a possible purchase of Iranian oil came up on March 3, when Transportation Secretary Pete Buttigieg in response to MSNBC did not rule out the possibility, while many in the United States call for a boycott of Russian imports.
Critics reacted to Buttigieg's remark that President Joe Biden wants "all options are on the table," by saying that domestic sources must be the energy priority of the administration. "Using North American oil to decouple economic dependency on the resources of hostile nations is a long-term solution," Representative Ralph Norman (R-SC) tweeted on Thursday.
Psaki also did not deny that the US is considering removing Iran's Revolutionary Guard, IRGC, from the list of foreign terrorist organizations.
"Look, there — we are close. We are making progress. But we are — there's still more work to be done, and I'm just not going to negotiate from here," she said, avoiding a clear and direct answer to a question.
The Biden team had insisted all along that it is willing only to remove nuclear sanction imposed by former president Donald Trump, while Iran was demanding the lifting of all sanctions, including terrorism ones against the IRGC, some top officials and entities involved in supporting militant groups.
However, Gabriel Noronha, former Special Advisor for the Secretary's Iran Action Group in the Trump administration in a series of tweets on Wednesday quoted State Department, National Security Council and European Union unnamed officials as having authorized him to reveal that US Special Envoy for Iran Rob Malley was planning to lift IRGC sanctions.
The question directed to Psaki on Friday was a clear chance for her to comment on the issue, but she avoided giving an answer.
Critics of the administration's policies toward Iran have expressed deep misgivings about lifting sanctions of individuals and entities who are accused or suspected of ties to terrorism, such as the bombing of a Jewish community center in Buenos Aires, Argentina in 1994 that killed dozens of people.
They also say that Iran organized and supported numerous attacks against US forces in Iraq in the past 19 years, including many drone and rocket strikes in 2021, by its proxy militias.