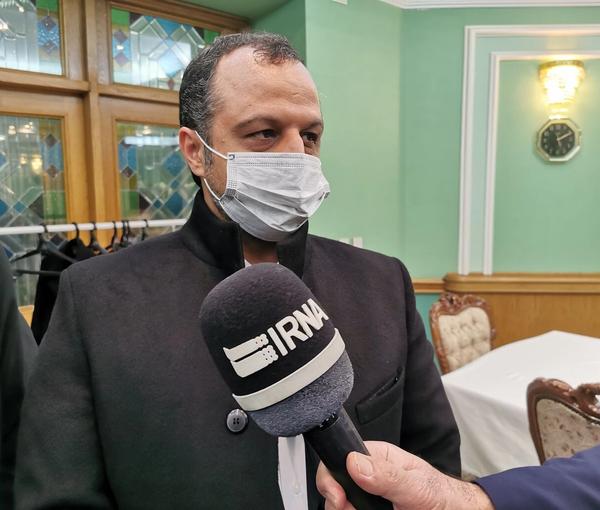 Iran Says 'Important' Deals Signed During Raisi's Visit To Russia
Iran's finance minister says Tehran and Moscow have signed several "important" economic agreements during President Ebrahim Raisi's visit to Russia.
Ehsan Khanduzi said on Thursday that the two countries have agreed to expedite the implementation of a $5-billion credit line, which was announced a few years ago.
He added that among the projects to be financed through the credit line is completing the construction of railroads, including the International North–South Transport Corridor, parts of which pass through Iran. He also said some 200 locomotives will also be bought from Russia.
Iran's Oil Minister Javad Owji said on Thursday that the two countries agreed on several projects in the energy sector, without providing any details.
Behrouz Kamalvandi, the spokesman of the Atomic Energy Organization of Iran, said that Tehran and Moscow are in talks over the construction of new units at the Bushehr nuclear power plant as part of their efforts to boost cooperation in nuclear technology.
Earlier on Wednesday, Raisi presented the draft of a proposed 20-year cooperation agreement to President Vladimir Putin, to update a 2001 version. Iranian officials had for months said preparations for the agreement were finalized and it would be signed soon when the two presidents met, but last week they said more preparations were required.
Foreign Minister Hossein Amir-Abdollahian said on Wednesday that the two presidents have tasked their respective foreign ministries with preparing the 20-year roadmap.