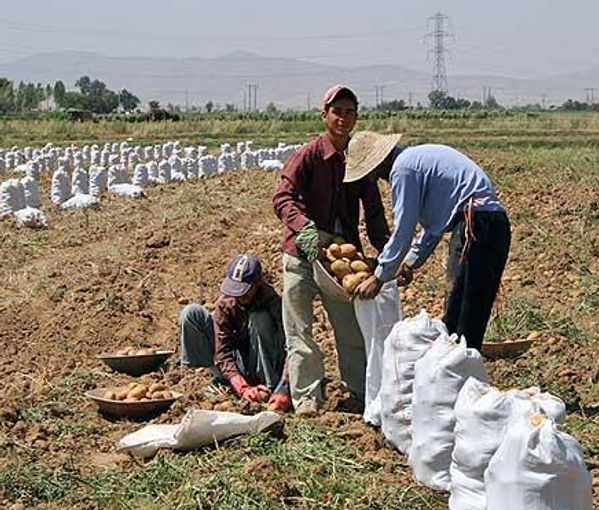 Turkmenistan, Uzbekistan Reject Iranian Produce Over Pesticide
Turkmenistan and Uzbekistan have rejected large shipments of Iranian potatoes, citing dangerous contamination with agricultural pesticides and chemicals..
Heydar Sakenborji, the head of the Fruit and Vegetables Association of the city of Mashhad, in Khorasan Razavi province, told Tejarat news that the low quality of the pesticides used is the main culprit.
He elaborated that after harvest, most agricultural produce should be quarantined for a specific period for pesticides to naturally become less harmful, but pesticides used in Iran stay longer on fruits and vegetables making them toxic for humans.
"According to the investigations, pesticides used in these agricultural products are imported from China," Sakenborji said, speculating that these pesticides don't have the required standards and quality.
He also said that in about ten days Pakistan took over these Central Asian markets from Iranian fruits and vegetables.
The Uzbek government has reportedly returned around 3,500 tons of the potatoes to Iran and destroyed other 775 tons.
Recently, a trade representative in Tehran said various countries have banned imports of Iranian fruits and vegetables due to mold or high pesticide residues, adding that India, Russia, Uzbekistan, the United Arab Emirates, Oman, Qatar and some others no longer accept certificates issued by Iran.
Iran exported $6.5 billion in agricultural products last year.