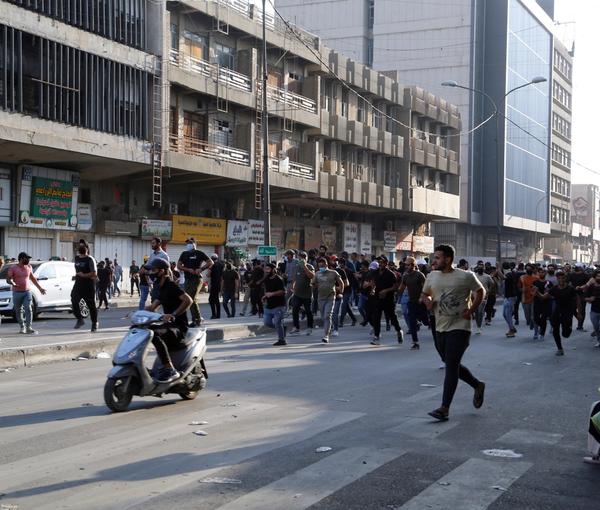 Pro-Iran Groups In Iraq Reject Final Election Results
Protesters in Baghdad on Wednesday rejected the final results of Iraq's parliamentary elections, which were announced by the electoral commission a day earlier.
The protesters, mainly supporters of Shiite factions backed by Iran, continued to level unsubstantiated claims that the vote had been rigged.
"We will continue our protest until they change the results and bow to our demands," said protester Ali Jawad.
The electoral commission confirmed Shiite cleric Muqtada al-Sadr as the biggest winner in last month's poll, securing 73 out of Parliament's 329 seats.
A Sunni party headed by Parliament Speaker Mohamed al-Halbousi came in second with 37 seats, while the Kurdistan Democratic Party (KDP) secured 31 seats, the commission said.
The pro-Iran factions - which had alleged voter fraud - lost around two-thirds of their seats. They got only 17 seats, down from 48 in the previous elections.
The results will now be sent to the Federal Supreme Court for ratification, after which the president will call for a Parliament session within 15 days, where a new Speaker is elected.
AP report