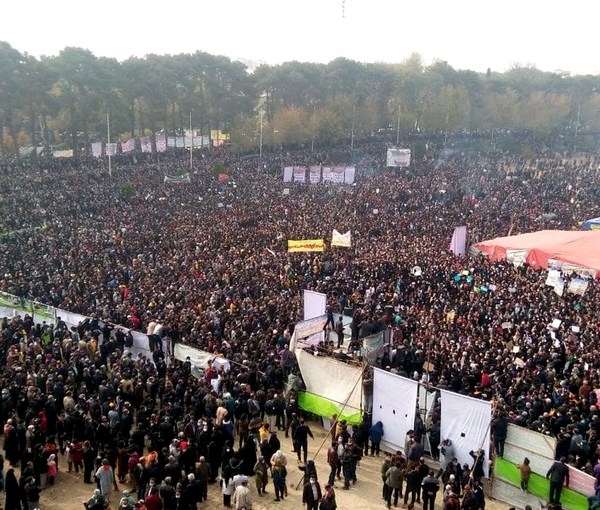 Internet Disrupted In Esfahan After Large Protest As Anti-Riot Police Appear
As night fell in Esfahan where large crowds protested Friday, Internet connection in the city center were cut and riot police trucks appeared on the streets.
Thousands of Esfahan residents Friday gathered on the dry bed of Zayandeh Roud river in the city center to support farmers who have been protesting for more than ten days demanding their water rights.
The crowd chanted slogans demanding their river flow again and booed when someone with loudspeaker mentioned Supreme Leader Ali Khamenei's name.
A video received by Iran International shows riot police special trucks driving down city streets, possibly to position forces where the protest took place Friday. Due to Internet disruption, it is not clear how many people have remained there, although farmers have been camping in the middle of the riverbed for days.
The government in Iran often cuts the Internet during protests so few images could be posted by citizens on social media. It is also a way to reduce the ability of people to communicate and congregate.
Surprisingly, state television showed the protests and government-controlled print media reported on the demonstration, portraying it as "non-political" and legitimate.