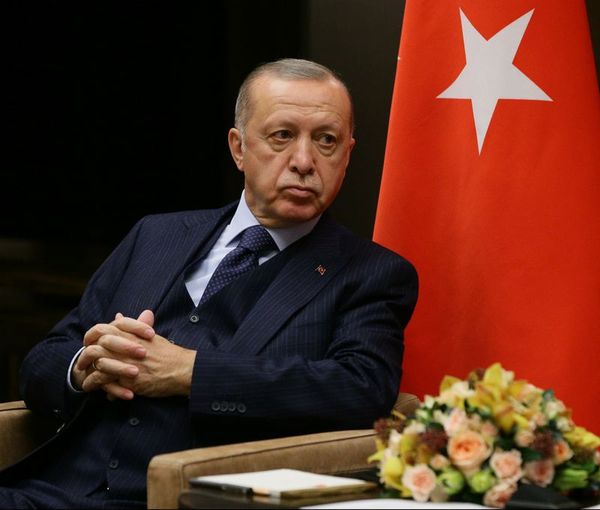 Erdogan Says Iran Must Act With A 'Sound Mind' Toward Azerbaijan
Turkish President Recep Tayyip Erdogan has said that if Iran acts with a "sound mind", it will have no difficulty with the neighboring Republic of Azerbaijan.
Media in Baku quoted Erdogan after his visit to Azerbaijan this week as saying that President Ilham Aliyev has an "unshakable position and will not compromise".
Relations between Tehran and Baku became tense in September when Azerbaijan arrested two Iranian truck drivers on their way to Armenia and then conducted military exercises with Turkey and Pakistan. Iran retaliated by holding its own large-scale drills near the border. Media in the two countries adopted an adversarial tone, but foreign ministers held talks to reduce tensions.
Erdogan, who is a close ally of Aliyev, said Iran's protests that Baku has close ties with Israel will not change Azerbaijan's decision making.
Top Iranian officials, including Supreme Leader Ali Khamenei have criticized Baku's close ties with Israel.
Last week, Erdogan had said Iran would not continue tensions with Azerbaijan as it is concerned about its own Azari-speaking population. Iran's national security chief responded by dismissing Erdogan's comments and referring to Turkey's tensions with its own minorities.