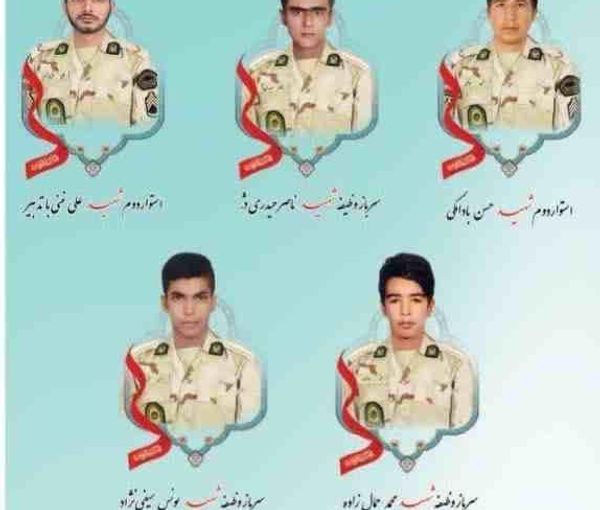 Five Iranian Border Guards Killed In Sistan-Baluchestan Clash
At least five Iranian patrol officers died on Saturday in a clash with what the regime calls "terrorists" on the Pakistani border.
Iranian media reports that the border guards spotted a group of armed men near the border in Saravan, in the southeastern province of Sistan and Baluchestan.
The five officers were killed in the ensuing confrontation with the "terrorist group" on Saturday night.
Two other guards were left seriously injured and are in a critical condition, it was also reported.
There is no information about the affiliation of the armed group, but several Baluch groups from the area are fighting an insurgency against the Islamic Republic.
The most prominent is Jaish al-Adl, which has often targeted Iran's military, especially the Islamic Revolutionary Guard Corps (IRGC).
Saturday's clash comes only a few weeks after the head of the Saravan Intelligence Police, Alireza Shahraki, was shot dead by unidentified gunmen.
Baluchestan news website Halvash reported that Shahraki had used "extremely violent" methods against detainees for years.
In recent months, the situation in Sistan-Baluchistan has dramatically worsened. The area's cities have become very tense, especially on Fridays, when residents come out to protest against the regime.
There have reports of numerous attacks on military and government forces in the province in the months since the death in custody of Mahsa Amini last year sparked protests nationwide.