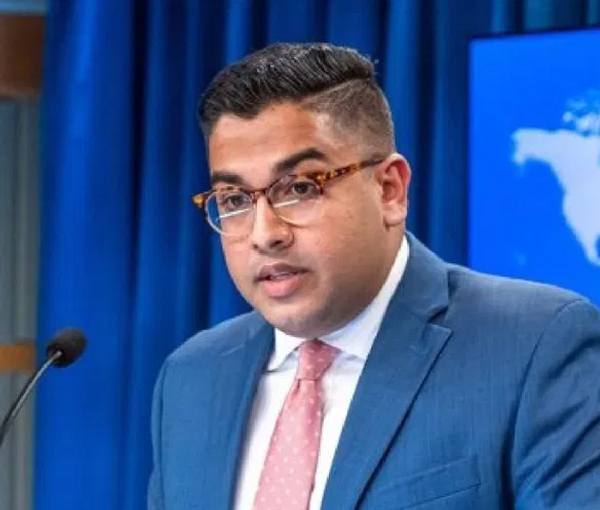 US Dismisses Reports About Its Plans For a Partial Deal With Iran
US State Department says reports about the administration planning a partial, interim nuclear deal with Iran are "rumors" that "tend to seldom be accurate."
In response to a question on the issue by Iran International, State Department Deputy Spokesperson Vedant Patel also insisted that the President Joe Biden "has long said that he's committed to ensuring Iran never get to nuclear weapon, and we still believe diplomacy is the best way to achieve that goal. At the same time, we're preparing for all possible options and contingencies in coordination with our allies and partners."
Axios reported on April 3 that according to multiple sources the administration shared a plan with allied governments to strike a partial deal with the Islamic Republic to freeze its uranium enrichment at 60 percent in exchange for some sanctions relief.
If true, Iran would gain the advantage of being a few months away from producing 90-percent enriched uranium needed for a nuclear weapon and enjoy the benefits of sanctions relief.
The Axios report also said that Israeli officials told the Biden team that Iran would be threading on dangerous ground that could lead to an Israeli military strike if it enriches above the 60-percent level.
However, spokesperson Patel said, "Rumors about nuclear diplomacy tend to seldom be accurate." This is basically the same response given to Axios before it published its report, which does not categorically deny the report but tries to categorize it as a rumor that could be inaccurate.
Nearly 18 months of indirect talks with Iran to revive the 2015 nuclear accord, the JCPOA, reached a deadlock in September, and the administration since then has insisted that continuing the talks is not on its agenda.