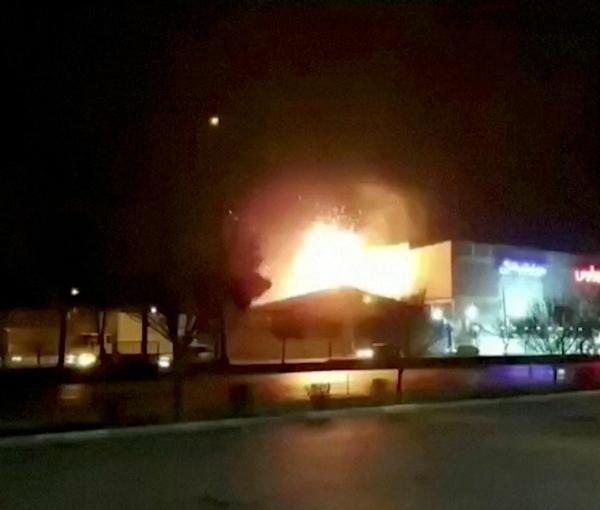 IRGC Say Drone Downed Near Military Site Amidst Governorate Denials
Amid mounting tensions between the Islamic Republic and Israel, there are contradictory reports about the downing of a drone approaching a military site in Esfahan.
Iran's semi-official Tasnim news agency reported Wednesday that the Amir al-Momenin complex was "the target of a failed attack" by a small drone.
The IRGC-affiliated website confirmed the incident and claimed it did not cause any damage. However, there have been no eyewitness accounts or reports among local citizens corroborating the news.
Countering the IRGC, the security deputy of Esfahan governorate, Mohammad-Reza Jan-Nesari, denied any attack on the complex in the area subject of a series of explosions at an Iranian government weapons factory in January. At the time, Iran claimed the explosions were unsuccessful and perpetrated by "mercenaries of the Zionist regime".
It is also believed that Israel recently carried out the drone attack on the Iranian military center for research and development.
Tehran has repeatedly blamed its arch-foe Israel for such attacks though Israel has neither confirmed nor denied responsibility.
The incident comes days after Israeli air strikes in Syria hit Iran-linked targets that killed at least two Iranian Revolutionary Guards Corps (IRGC) members that served as military advisers in Syria.
This week, Israeli Prime Minister Benjamin Netanyahu told a meeting of intelligence officials that Iran remained the nation's "supreme mission".
"In every generation there are those who rise up to destroy us and in this generation Iran has risen up to destroy us," he said.