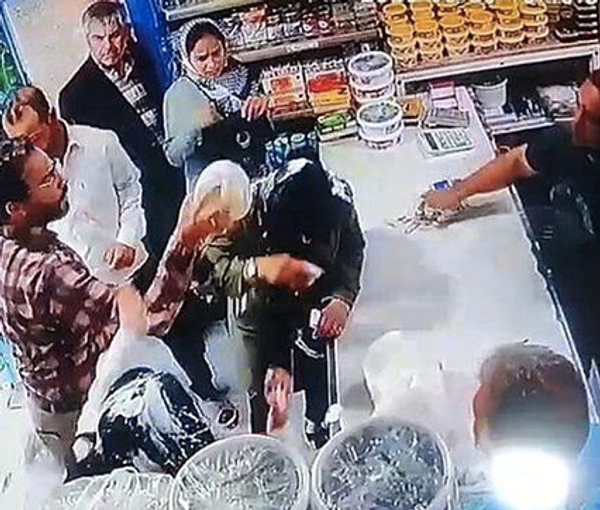 Ex-Mayor Says 'Yogurt Attack' In Iran Vindicates International Concerns
The former mayor of Tehran has said the international community's concerns are justified about the regime, by referring to a vigilante throwing yogurt at women without hijab.
Gholamhossein Karbaschi wrote in a tweet on Sunday "when there are people in the country who do not use yogurt peacefully, how the world can ensure other sensitive capabilities are used peacefully."
The member of centrist proreform Executives of Construction Party did not explain further, but it seems he was referring to the nuclear program of the Islamic Republic, which Tehran claims to be for "peaceful purposes", but the international community is worried about intentions to build nuclear weapons secretly.
A video from the CCTV of a convenience store in Shandiz near the religious city of Mashhad went viral on social media Friday that showed a man dumping a large tub of yogurt after an argument on the head of a 'hijabless' woman and her mother, who was wearing a headscarf.
The man, apparently a member of the Revolutionary Guard Basij militia, had been carrying out his Islamic duty of "calling to virtue and forbidding wrong". Local authorities said Saturday the man was arrested for disturbing public peace and insulting the women. Officials said that carrying out the duty of hijab enforcement should remain limited to verbal warnings only.
Both women were also arrested for defying hijab rules and the owner of the business was given a warning for allowing violation of the hijab law on his premises.