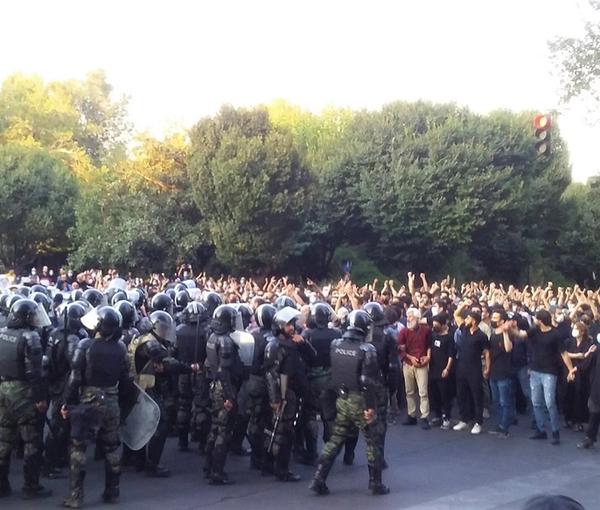 Jewish Committee Formed To Support Iran's Protest Movement
A group of former and incumbent diplomats as well as rights activists have established a Jewish Committee to support 'Woman, Life, Freedom' movement in Iran. 
The group, which announced its establishment on Friday, said that its mission is "to connect the American Jewish community with the Iranian diaspora to support their efforts to amplify the voices, vision, and dreams of the Iranian people in Western capitals."
The Jewish Committee also says it will promote grassroots support for the Iranian diaspora protesters and will also be raising funds within the American Jewish community to offer microgrants to support protest activities around the world.
"The history of organized American Jewry has reflected the core Judaic values of justice, respect, community, and repairing the world... Those same Judaic values inspire the creation of a committee to support the Woman Life Freedom movement and the people of Iran who face death and torture in the cause of freedom," the groups added. 
Several former US senators and representatives such as Joseph Lieberman, Norm Coleman, Eric Fingerhut, and Ted Deutch as well as two former US ambassadors to the UN, Mark D. Wallace and Dennis Ross, are among the nearly 20 founding members of the committee. 
"With governments, news media, and activists distracted by global events, there has been inadequate support for the Iranian people in the face of the brutal human rights abuses by the Iranian regime," the committee underlined. "It is critical to recognize this historic movement in Iran and to help sustain its momentum."
The US is home to 60-80,000 Iranian Jews, the second largest diaspora community after Israel, home to around 250,000, most of whom fled in the years following the revolution. Just 10,000 Jews remain in Iran today.