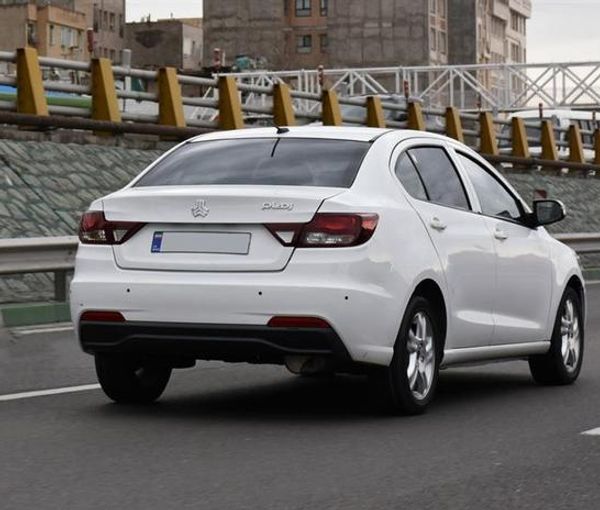 Russian Company To Kick Off Selling Iranian Low Quality Car
As relations between sanction-struck Moscow and Tehran heat up, Russia has begun to sell Iranian cars responsible for countless deaths on Iran's roads.
The Iranian made Shahin, manufactured by Iran's Saipa, which has been beset by quality issues, will be on sale in Russia from June. Iranian officials, politicians and media have often blamed the inferior quality of domestic cars for a high rate of accidents over the years.
Between 2008 and 2018, 280,000 people died in road accidents, although there are no estimates of how many of these deaths were directly related to mechanical problems with domestic cars.
Tass news agency quoted Alexander Stepanov, CEO of Best Motors as saying that the company plans to sell at least 10,000 cars and open up to 120 dealerships in Russian regions during the first year.
The contract with Saipa is intended for three years and Best-Motors is going to sell 45,000 cars over that period.
Earlier, head of Iran's Trade Promotion Organization (TPO) Alireza Peyman-Pak stated the value of the Russian car market is approximately $20 billion.
"The withdrawal of other car companies from Russia, in response to the imposition of Western sanctions, has opened up opportunities for Iranian carmakers to secure a substantial portion of this market, providing them with a competitive advantage," he added.
Shahin's outdated technology dates back 30 years, based on Chinese standards
It offers a boost to Iran's ailing auto industry which accounts for a large percentage of the nation's non-oil exports and employs nearly 800,000 workers.
The two major car manufacturers, Iran Khodro and Saipa, are both state-owned, while a smattering of smaller firms are privately run.
With a rising public outcry over the waning quality and safety of indigenously-made cars and the surge of traffic-related accidents, calls for the liberalization of imports have gained momentum.