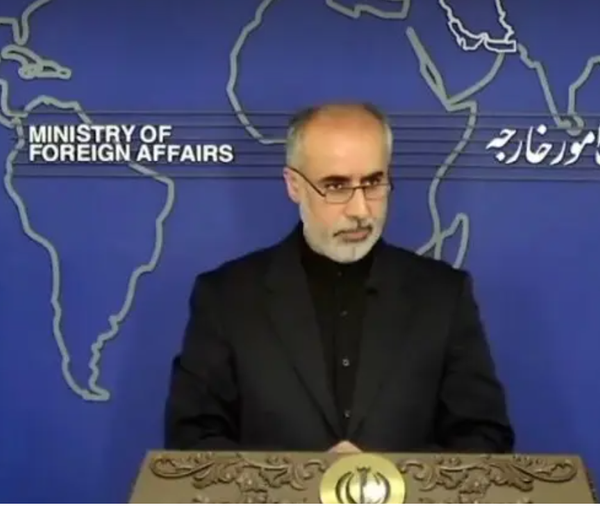 Iran Dismisses European Sanctions, Accuses Europe Of Violence
Iran's foreign ministry said Tuesday that European Union and British sanctions announced Monday were intended to divert attention from serious problems in Europe.
The EU Monday imposed a new package of sanctions against Iran in response to human rights violations, adding eight individuals and one entity to its list of designations.
"In particular, the Council is sanctioning members of the judiciary responsible for handing down death sentences in unfair trials, and for the torturing of convicts," the EU said in a statement.
Foreign ministry spokesman Nasser Kanaani was quoted by the official IRNA news agency as saying that Europe "instead of intervening in the internal affairs of others should avoid violent behavior and crackdown on protesters," referring to protests in France.
Kanaani has been regularly criticizing France for alleged violations of human rights against its citizens, saying it uses violent methods against protesters.
The United States, European Union and individual European countries have imposed several rounds of sanctions against institutions and individuals carrying out rights violations against antigovernment protesters and arresting people for simply voicing support for the Woman, Life Freedom movement.
Around 500 civilians were killed by Iran's security forces in the first five months of the protests that began in September after Mahsa Amini, a young woman was killed in the custody of the notorious 'hijab police.'
Kanaani, calling Western sanctions "illegal and illogical" threatened retaliation, saying Iran reserves the right to "respond" to sanctions.