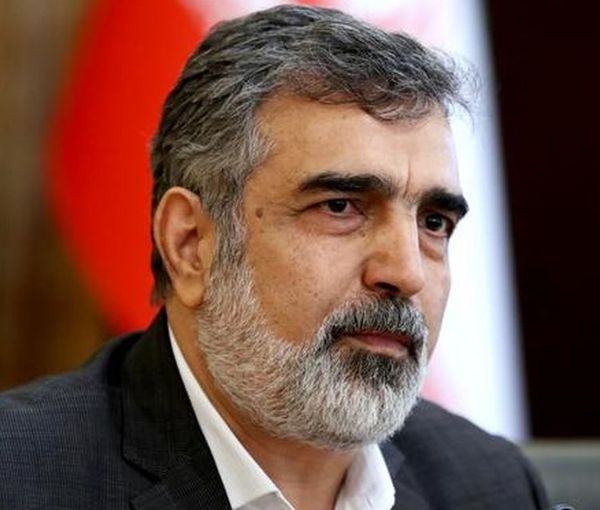 Iran Says Agreements Reached With IAEA Over Uranium Sites
A spokesman claims Iran has reached agreement with the International Atomic Energy Agency (IAEA) regarding three locations where traces of uranium were found.
Behrouz Kamalvandi, spokesman of Iran's atomic agency told a press conference on Wednesday: "If there will be further questions, we will answer and talk to each other to determine how these issues can be followed up."

The IAEA discovered three undeclared locations in 2019 with traces of uranium. The locations dated back to before 2003 when Iran had a secret nuclear program. The UN nuclear watchdog has been demanding satisfactory answers about the three sites but so far says Tehran's explanations have not been technically credible.

The Islamic Republic faced severe international sanctions after the withdrawal of the Trump administration from the 2015 nuclear deal known as the JCPOA.

Tehran is now seeking to revive the nuclear agreement to see the sanctions lifted, but US officials have repeatedly said their focus is not on the revival of the JCPOA at the moment.

Meanwhile, the IAEA confirmed earlier this year that its inspectors had found particles of enriched uranium with a purity of 83.7 percent at Fordow enrichment facility near Tehran.

Its Director General Rafael Grossi also noted that this level of uranium is very close to the purity required to produce nuclear weapons.

However, following a visit to Tehran earlier this month, Grossi said Iran is ready to cooperate on the three locations where traces of uranium were found and agreed to re-install additional monitoring equipment such as cameras at nuclear sites.

Grossi stressed that agreements still need to be discussed and he cannot yet guarantee the success of his negotiations with Tehran.