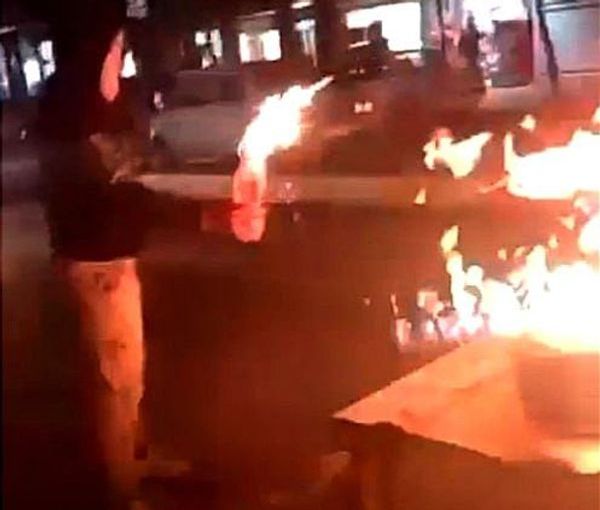 Iranian Exiled Prince Calls For More Protests On Tuesday
Exiled Prince Reza Pahlavi has called on Iranians to stage anti-regime rallies on the the ancient fire festival Tuesday to show that the protest movement is strong.
In a tweet on Monday, Reza Pahlavi said "the fire lit up in our hearts will never die", asking people to take to streets to show anger at the clerical rulers once again.
Young activists' groups had called since late February for three nights of protests, including the Charshanbeh Suri fire festival on Tuesday, preceding the Iranian New Year next week.
"In the year that is coming to an end, hundreds of brave Iranians sacrificed their lives for the liberation of Iran. We are obliged to keep up on the path," he added.
His statements come after young Iranians took to the streets in several cities Monday as the first night of protests. Young people use fire crackers and lit bonfires to mark the festival.
Abbas Ali Mohammadian, the police commander of Tehran has warned that "the police will use the capacity of mosques and public groups" to prevent the celebrations in the streets.
The fire festival is celebrated on the eve of the last Wednesday of the year, just before the New Year (Nowruz), which marks the day of the Spring Equinox. The festival dates to pre-Islamic times and for the same reason, its celebration is considered as a pagan practice by the clerics running the country since the Islamic Revolution in 1979.
Celebration of ancient festivals such as Nowruz and Charshanbeh Suri have persevered despite the many efforts of religious fundamentalists who tried to obliterate and replace them with Islamic feasts.