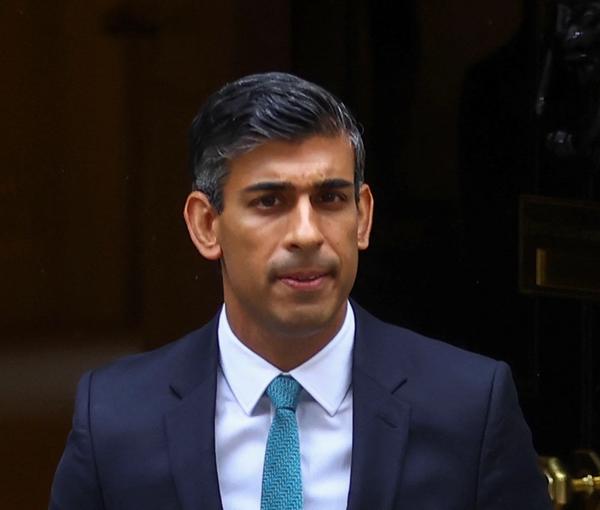 Britain's New Security Blueprint Points To Iran's Military Support For Russia As Threat
As Britain announced its new blueprint for security and international policy on Monday, Iran's support for Russia was of grave concern.
The UK declared that the UK's security hinged on the outcome of the Ukraine war and expressed concern at support for Russia being potentially offered by China and Iran.
"China's deepening partnership with Russia and Russia's growing cooperation with Iran in the wake of the invasion of Ukraine are two developments of particular concern," Britain's Integrated Review (IR) said.
It has been revealed that Iran is providing Russia with drones, ammunition and missiles, in its ongoing war in Ukraine which began one year ago. In its wake, numerous crises have followed including a global food and energy supply shortage.
The decision to still not describe China as a bigger threat was likely to disappoint many in Prime Minister Rishi Sunak's governing Conservative Party, who also believe his vow to spend an extra 5 billion pounds ($6 billion) on defence is insufficient to support Ukraine without leaving Britain vulnerable.
It will also be disappointing for many that Iran did not take greater precedence in the reports, not least, given the recent evidence of the Islamic Regime being found to have tried to carry out terror acts on UK soil, including plots to kidnap Iran International journalists.
With Sunak under pressure to do more to help the defence ministry combat inflation and replace weapons sent to Ukraine, two billion pounds will go towards replenishing and increasing conventional stockpiles and investing in munitions infrastructure.
In the refresh of Britain's blueprint for security and international policy, the government warned of China's deepening partnership with Russia, and Moscow's growing cooperation with Iran following the invasion of Ukraine.