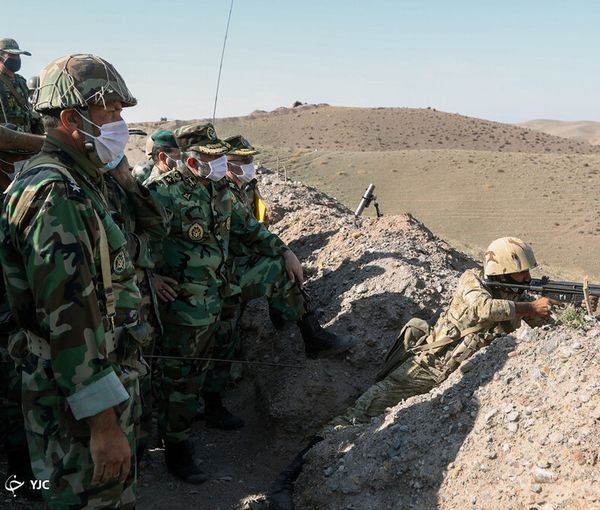 Azerbaijan Summons Iranian Envoy Over Warplane Flying Near Border
Foreign Ministry of Azerbaijan summoned the Iranian ambassador in Baku Saturday to protest the flight of an Iranian warplane on the border of the two countries.
Ambassador Abbas Mousavi was called to the foreign ministry and told that Saturday morning local time a warplane continuously flew near the Azerbaijani border for more than 40 minutes at a distance of 3-5 kilometers.
Azerbaijan called the incident "provocative and unfriendly."
A statement issued by Baku said that the Islamic Republic also held "large-scale military drills last year along the Aras river near the borders of Azerbaijan."
An attack by a gunman on Azerbaijani embassy in Tehran in January that killed the missions security chief led to heightened tension between the two countries.
Relations have been tense since 2020 when Azerbaijan defeated Armenia in a war and recaptured territory occupied by Armenian forces since the early 1990s. It then took further military action in 2022 trying to occupy territory in Armenia proper, threatening to cut off Iran's link with its northern neighbor. Iran has repeatedly warned Baku not to attempt to change international borders.
Tehran also accuses Baku of harboring Israeli intelligence and military elements that plan to use its territory in a possible attack against Iran's nuclear installations.
However, Azerbaijan's ambassador-designate to Israel Mukhtar Mammadov said recently that his country would not allow Israel's military to use its territory as a base for a possible attack against Iran.
Mammadov also rejected reports that Azerbaijan would allow the Mossad to set up a branch in Azerbaijan to monitor what is happening in Iran.