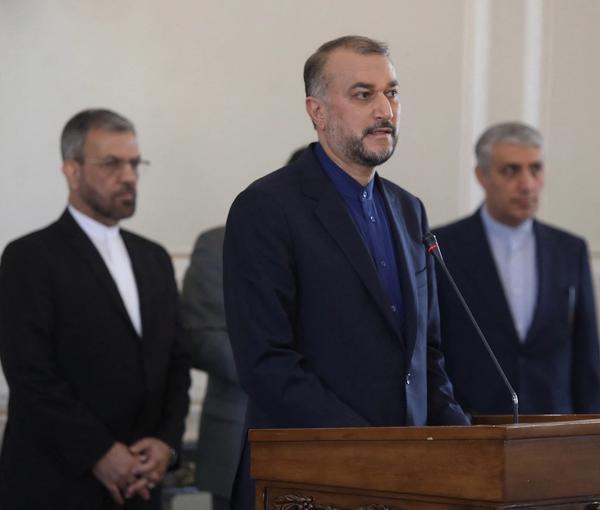 Iran, Belgium FMs Discuss Prisoner Exchange
The foreign ministers of Iran and Belgium are in discussions regarding the fate of a Belgian aid worker sentenced to 40 years in prison and 74 lashes.
In late February and on the sidelines of the UN Human Rights Council in Geneva, Belgium's Hadia Lahbib and Iran's Hossein Amir-Abdollahian met to discuss the situation of Olivier Vandecasteele.
Vandecasteele, 41, was mysteriously lured back to the country last year by 'a girlfriend' and was subsequently detained. It is believed his arrest was an attempt to force Belgium to release Iranians in prison for terror offences.
His health is rapidly deteriorating since being in solitary confinement for a year under what is believed to be false allegations of espionage, typical of Iran's hostage diplomacy. He has also been given a $1m fine.
Lahbib became a vocal supporter of the unrest after she cut her hair in a statement showing solidarity with the country's 'woman, life, freedom' movement. She has, however, been blasted for her ongoing talks with the foreign minister as the two sides try to build bridges.
Daria Safaie, a member of the Belgian Parliament of Iranian origin, lashed out at the Belgian Foreign Minister on Wednesday that her meeting with Amir Abdollahian was "inappropriate".
"You just kneel… and give them the message that they are more powerful and superior. They are happy with your kneeling and continue to take hostages."