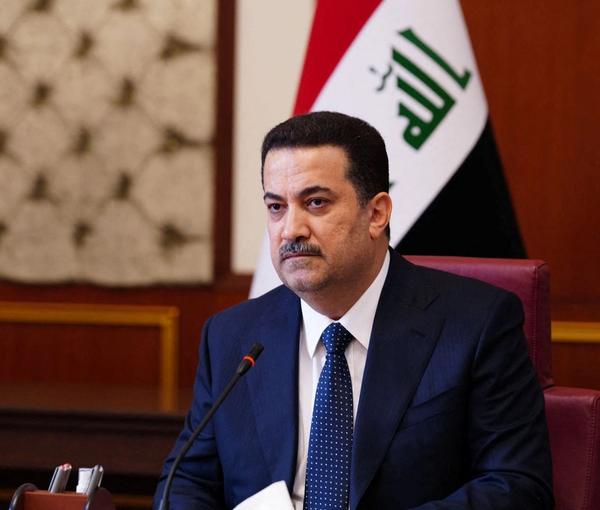 Iraqi Premier Says Baghdad Not A Messenger For Tehran And Washington
The Iraqi prime minister says Baghdad is not the messenger between Tehran and Washington, but it has its own initiatives in this regard.
In an interview with the Saudi Al-Arabiya network on Friday, Iraqi Prime Minister Mohammad Shia Al-Sudani emphasized that Iraq does not accept any aggression on its borders.
He said that Baghdad officially condemned the actions of Iran and Turkey against its territory and borders, and the security forces of the federal government of Iraq, in cooperation with the Kurdish authorities in the north, control the borders with Iran and Turkey.
The Iraqi prime minister said opposition to other countries from within Iraq should be "peaceful and unarmed."
"We will not allow any side to bring Iraq into war and conflicts that are against our national interests," he added.
Al-Sudani further stressed that Iraq is not a messenger between Iran and the United States, but it has an initiative to bring the two sides closer.
Earlier, Iraqi Foreign Minister Fuad Hussein said in an interview with Al-Sharq that the tensions between Iran and the United States affect Iraq either directly or indirectly because Baghdad has good relations with both sides.
He said Baghdad is not the backyard of any country and Iraq's position in this regard is clear.
The Iraqi foreign minister further underlined that the lack of tensions between regional countries benefits Iraq and if Tehran and Washington cannot resolve their differences, Baghdad can manage the crisis between the two.