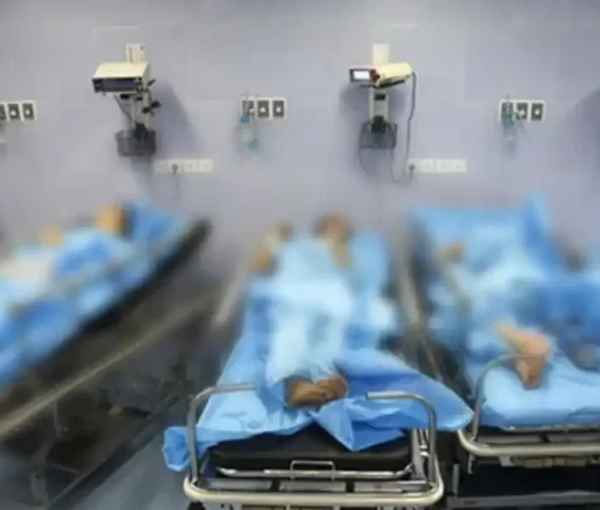 Iran's Health Minister Says 'Mild Poison' Used Against Schoolgirls
The Islamic Republic's health minister says a "mild poison" has been causing the widespread poisoning of female students in Iranian schools.
According to Tasnim News Agency, Bahram Einollahi stated Tuesday that to find out "how the poison was produced and if it was a deliberate move is not within the ministry's duties."
Iranian students' serial poisoning began on November 30 in the religious city of Qom near Tehran with hundreds of students hospitalized in several cities.
A video posted on social media on Tuesday showed schoolgirls lying down on the ground in Khayyam High School in Pardis town near Tehran having difficulty breathing after inhaling a poisonous gas.
Some users called it another chemical attack at a female high school in Iran. They alleged that members of Basij paramilitary organization of the IRGC threw canisters containing chemical gas into Khayyam high school.
A parent of one of the poisoned students said in another video that the school officials claimed the students were poisoned after a gas pipe leaked, but the gas department said gas leak has not been the cause of the incident.
Meanwhile, Ahmad Amirabadi, a member of the Iranian parliament from Qom said during a session Tuesday that if the poisonings was deliberate, "security and law enforcement officials should pursue the issue and deal with the perpetrators."
Iran's deputy education minister, Younes Panahi, told reporters on Sunday that "After the poisoning of several students in [the city of] Qom … it was found that some people wanted all schools, especially girls' schools, to be closed."