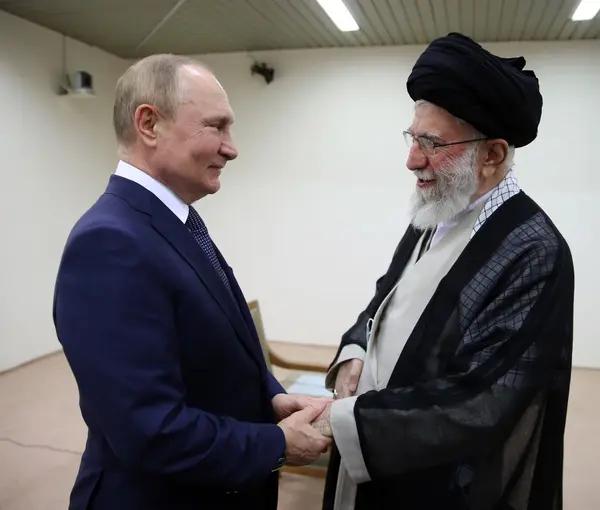 War In Middle East Is A Serious Possibility - Expert
Iran's march toward nuclear weapons and its deepening alliance with Russia is driving the Middle East closer to war, a scholar has argued in the Wall Street Journal.
Walter Russel Mead, Distinguished Fellow in Strategy and Statesmanship at the Hudson Institute, after a trip to Israel says that the Biden administration faces a serious challenge by the revisionist states of Russia, China and Iran that want to weaken US power and influence.
"For Mr. Putin, a major military confrontation in the Middle East would be an unmitigated blessing. Oil prices would spike, filling Moscow's coffers and intensifying pressures on Europe, Mead argues, adding that in case of a regional war "The Pentagon would have to split available weapons between Ukraine and Middle East allies."
The Biden administration and European powers have expressed deep concern over Iran's growing military ties with Russia. They have said that a resumption of nuclear talks with Tehran is contingent on its change of policy in supplying weapons to Moscow. Iran has so far supplied hundreds of kamikaze drones to Russia that are used against Ukraine.
Mead also warns that Putin might decide to strengthen Iran's military, "limiting Israel's ability to attack Iran's nuclear facilities," which "could force Israel into a pre-emptive strike" and a regional war.
He also argues that a "hawkish Middle East posture" by the United States could deter Russia and Iran, but that is what "many Democrats—including senior Biden officials—viscerally loathe."