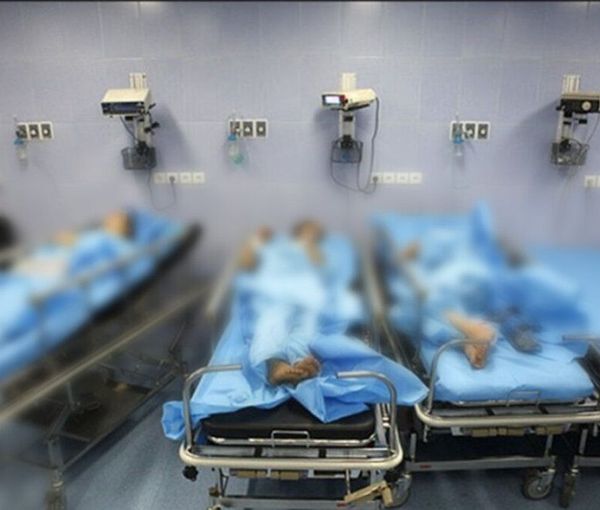 Widespread 'Gas' Poisonings Of Schoolgirls Anger Iranians
A lawmaker has denied involvement of religious fundamentalists in a spate of mysterious poisonings in all-female schools in Iran but demanded classes be held online.
Fatemeh Maghsoudi, representative of Boroujerd in the parliament, told the media Monday that attributing the poisonings to religious fundamentalists was "unfounded" but demanded shifting to online education until the mystery of the attacks is solved.
In a commentary published by Qom News on February 14, Nafiseh Moradi, an Islamic studies researcher at Tehran's Al-Zahra University, speculated that the Taliban's ban on girls' education may have inspired the ultra-religious in Qom to carry out attacks on schools for girls to instill fear in students and their families with the aim of keeping them at home. The website was later blocked by the authorities for publishing the controversial claim.
Since then, many on social media have also attributed the school attacks to underground Shiite groups with beliefs similar to doomsday cults who are also infuriated by young female students' anti-regime protests and refusal to wear the hijab.
Iran's prosecutor-general Mohammad Jafar Montazeri
Last week Attorney General Mohammad Javad Montazeri said in a letter to Qom prosecutor that the poisoning of students in Qom might be a "deliberate criminal act" and urged city officials to take decisive action in the case.
The first case which was reported in Qom on November 30 affected 18 students at a secondary school who fell ill with symptoms such as nausea, headaches, coughing, difficulty breathing, heart palpitations, and lethargy.
Poisonings, apparently by gas, were hushed for nearly two months but now they have spread to several other cities, particularly in Boroujerd, capital of the western Lorestan province, where several schools were hit in the past week.
Students of Ahmadieh High School in Boroujerd have said that something like a home-made bomb was thrown into the school yard that emitted a gas. Consequently, some of these students lost movement in their limbs and had to be hospitalized as were the school principal and her deputy.
Over a hundred were poisoned at 15 Khordad High School in the same city. There are reports of Tohid Middle School and Fereshtegan Primary being hit in Boroujerd in the past few days.
Isolated cases have also been reported, with very little detail, in Qazvin, and several other cities in different parts of the country.
Victims say they smelled something like bleach while others report smelling peppermint, bleach or rotten fruit before their symptoms emerged.
In response to claims on social media that Fatemeh Rezaei, an eleven-year-old girl, has died in Qom because of the poisonings, the state media on Sunday said the death of the schoolgirl in Qom had nothing to do with the school attacks.
The official news agency IRNA on Monday published an interview with the girl's father who said the reports about his daughter's death and its connection with the poisonings was fabricated by "anti-revolutionary media" based outside Iran. He said his daughter's symptoms which led to her death from infection included leg pain, stomachache, vomiting and a temperature.
The interview reminded many of what is known to Iranians as "forced" confessions or statements.
Deputy education minister Younes Panahi said Sunday that the serial poisoning of female students in Qom and other cities were "intentional". "It was found that some people wanted all schools, especially girls' schools, to be closed." Later on the same day, he said he was misquoted about the incidents being "intentional poisonings".
Panahi also insisted that the chemical compounds used to poison students were not of weapons-grade chemicals used in chemical wars and that aggressive treatments were not required for the symptoms that students have been suffering from.