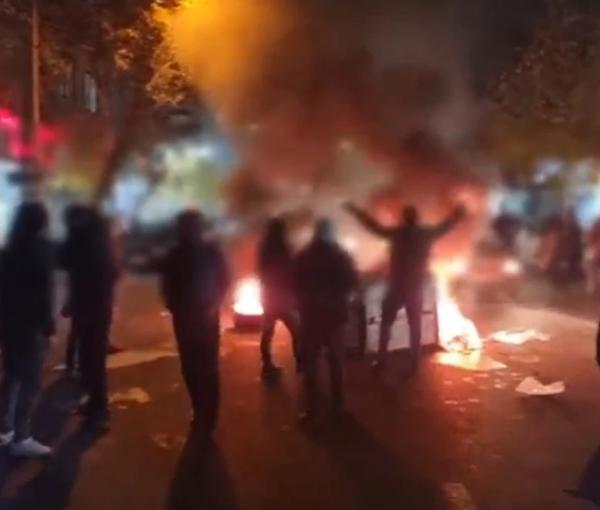 EU, UK Slap Fresh Sanctions On Iran For Violent Crackdown On Protests
The European Union has slapped new sanctions on Iranian officials and entities for their role in the violent crackdown on the ongoing protests.
In a statement on Monday, the body also spelled out that those responsible for the killing of Mahsa Amini must be held accountable.
The EU called on the Iranian authorities to ensure "transparent" and "credible investigations" to clarify the number of deaths and arrests, to release all non-violent protestors and to provide due process to all detainees.
In addition, the declaration stressed that Tehran's decision to restrict internet and block messaging platforms "violates the freedom of expression".
The European Union imposed asset freezes and visa bans on 32 Iranian individuals and two entities including Iran's education and culture ministers in the latest round of sanctions against Tehran over its crackdown on demonstrators.
In total, EU sanctions now apply to 196 individuals and 33 entities in Iran.
Meanwhile, the British Foreign Secretary said the UK had "sanctioned several regime members involved in repressing and killing the Iranian people, including children."
The list of sanctioned individuals includes IRGC members, such as the commander of provinces in which security forces have severely injured and killed children. Three senior judges have also been sanctioned for imposing death penalties on protestors.
Since Mahsa Amini's death in September 2022, the UK has imposed sanctions on more than 50 Iranian individuals and entities in response to human rights violations by the regime.