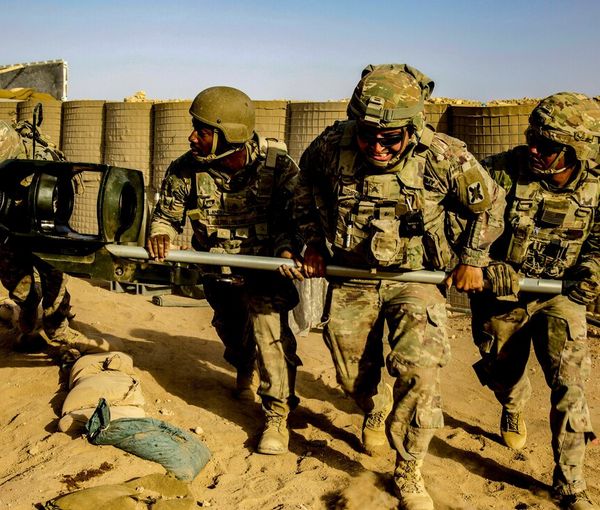 Rocket Attack Targets US Base In Northeast Syria
The US military's Central Command says a rocket attack has targeted coalition forces at the Green Village base in northeast Syria.
CENTCOM said in a statementSunday that no US or coalition troops were killed or wounded when two rockets hit the base, adding that there was no damage to the coalition infrastructure or equipment.
According to the statement, US forces are investigating the incident, but there are no claims of responsibility yet.
The Islamic Republic and its proxy militia groups that provide military support to Bashar al-Assad's regime in Syria are known for targeting US bases in Iraq and Syria.
Such attacks reached a crescendo in December 2019, before the United States decided to take out the commander of Iran's extraterritorial Quds Force, Qasem Soleimani.
On January 3, 2020, the US military, on the order of President Donald Trump, killed Soleimani in a drone strike near Baghdad International Airport, saying that he had been "actively developing plans to attack American diplomats and service members in Iraq and throughout the region."
Several hundred American soldiers are stationed in the north and east of Syria as part of the international coalition against ISIS.
In recent years, the coalition bases have been sporadically targeted by rockets or drones.