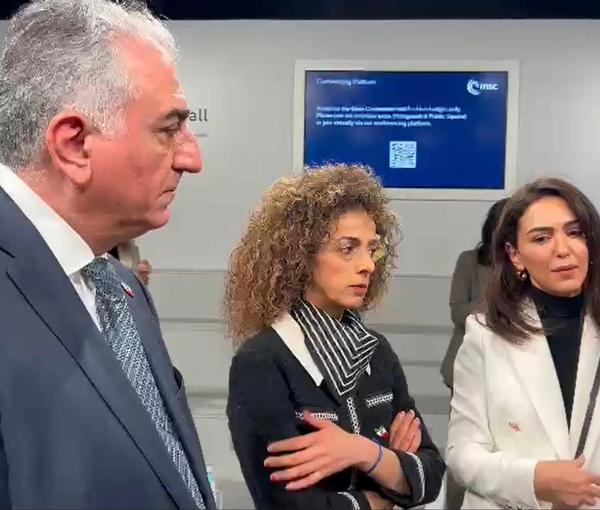 Iran's Exiled Prince Says Delegation In Munich To Deliver People's Message
Iran's exiled Prince Reza Pahlavi says the Iranian delegation at Munich Security Conference is the "message bearer" of the people to the international community.
In an interview with Radio Farda, the Persian Service of Radio Free Europe in Prague, Reza Pahlavi, who is invited to the conference this year instead of Tehran regime officials, stated "the delegation is present in Munich to "convey the will" of the Iranian people, including civil activists, political prisoners, and people who are under pressure and cannot express their positions freely.
Women's rights activists Masih Alinejad and British-Iranian actress and human rights activist Nazanin Boniadi are the other opposition figures accompanying Pahlavi.
The conference, which has not invited officials from Russia and the Islamic Republic of Iran this year, kicked off Friday and concludes February 19. Many Iranians residing in the city also held a gathering outside the venue of the event on Friday to support the dissident figures.
Pahlavi said these people "want us to convey their message to the world. This is our duty and mission."
Meanwhile, Natalie Amiri, a journalist of Iranian descent in Germany, in a conversation with Prince Reza Pahlavi, asked him about the importance of unity among Iranians abroad.
In response, Reza Pahlavi said "if we do not have unity now, we will not effectively support our compatriots inside the country."