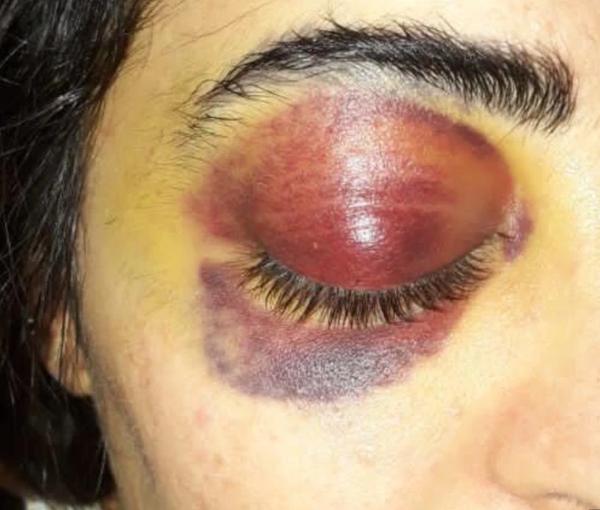 Iranian Female Protester Sentenced To 11 Years And Washing Graves
A young protester says a Revolutionary Court in Iran has sentenced her to 11 years in prison and 124 hours of "washing graves".
Mina Yaqoubi, a 33-year-old bodybuilding trainer from the city of Arak, said in a video Monday that "I was tortured and interrogated 12 hours a day, and now I have been sentenced to 11 years behind bars, 124 hours of grave cleaning, 85 lashes, and two years of exile."
The Arak judiciary had previously announced she was arrested on a charge of "throwing rocks at martyrs graves".
On December 1, a video of Mina Yaqoubi on social media showed her being released from prison on bail, but what caught everyone's attention was her weak body and bruised eyes suggesting she was tortured in prison.
Following the controversy caused by the video, the judiciary claimed in an announcement "Due to some previous mental and emotional problems during the detention, she attempted suicide twice. She jumped off the second floor of the women's ward, but with the vigilance of the caregivers, she suffered minor injuries such as bruises on her face."
However, Yaqoubi rejected the narrative of the judiciary saying she kept her silence for almost three months to see if there would be any reduction in punishment, but her final verdict is now issued.
The Islamic Republic showed an iron fist during the nationwide protests following the death of Mahsa Amini in mid-September killing more than 500 protesters and detaining tens of thousands of other protesters.