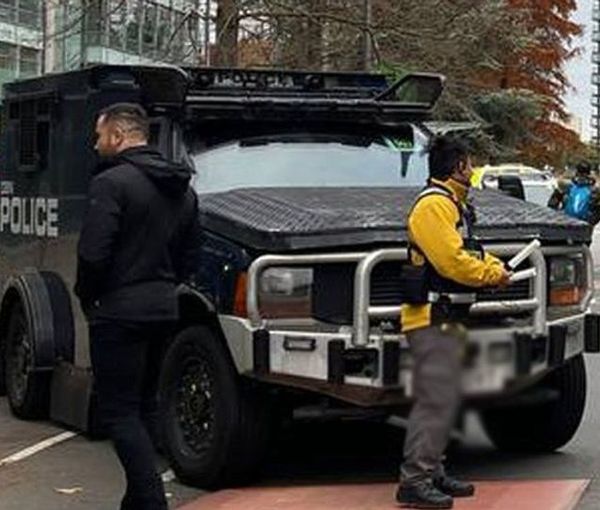 UK Charges Terror Suspect Stalking Iran International's London Office
The London police has charged a man with a terrorism offence on Monday after he was arrested two days ago in the vicinity of Iran International's headquarters.
Magomed-Husejn Dovtaev (Mohammad-Hussein Dovtaev), 30, an Austrian national, was charged with collecting information likely to be useful for committing or preparing an act of terrorism, sources told Iran International.
The suspect's name in Russian spelling signals that he is originally from one of the former Soviet republics, more likely from a Muslim-majority country.
He was arrested at Chiswick Park by officers from the Metropolitan Police Counter Terrorism Command.
Iran International was warned by authorities in November that its journalists were under threat from Iranian agents and the Metropolitan Police took measures to strengthen security around the network's office in the area.
Dovtaev has been charged with violating Section 58 of the Terrorism Act of 2000. He is due to appear at Westminster Magistrates' Court on Monday, February 13.
Amid repeated threats by the Islamic Republic against Iran International's reporters, the UK government vowed in December to step up protection of London-based journalists.
British Foreign Minister James Cleverly said during a session at the parliament on December 13 that the Foreign and Commonwealth Development Office (FCDO), in partnership with the Home Office, had ensured that the Iranian journalists were protected by the British police.
"The UK remains absolutely determined to ensure that Iran does not intimidate people within this country. We will always stand up to the aggression from foreign nations," he noted, adding, "We will absolutely not tolerate threats, particularly towards journalists who are highlighting what is going on in Iran, or indeed any other individual living in the UK."