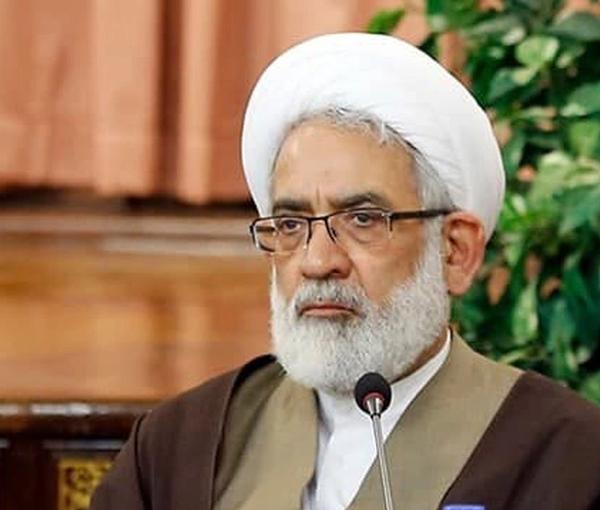 Khamenei's Prisoner Amnesty Is Not For Everyone: Iran Attorney General
Iran's Attorney General says the people who created fake deaths and caused damages during the protests will not be pardoned and must be held accountable.
Referring to Supreme Leader Ali Khamenei's amnesty for some prisoners arrested during antigovernment protests in recent months, Mohammad Jafar Montazeri claimed it was a "clemency" by the Supreme Leader.
When the crime of every person is proven, he will be indicted and must be punished, he said during a three-day visit to Esfahan province.
"The right of amnesty has been given to the Leader in the Constitution, which is carried out at the request of Chief Justice. If the leader thinks it is necessary, he might pardon the condemned people," added Montazeri.
Government media reported February 5 that Khamenei "agreed" with a proposal by the country's Judiciary to take what appears to be a political move to show clemency after hundreds were killed and around 19,000 arrested.
It is not clear from the announcement how many or which prisoners will be pardoned and whose sentences will be reduced. While thousands of young and teenage protesters were arrested in street demonstrations, hundreds of political activists, journalists and writers and artists have also been detained.
Khamenei's move came at the 44th anniversary of the Islamic Republic, as a move to rescue the image of the regime amid a grim economic crisis and mass public rejection of the political system he presides over.