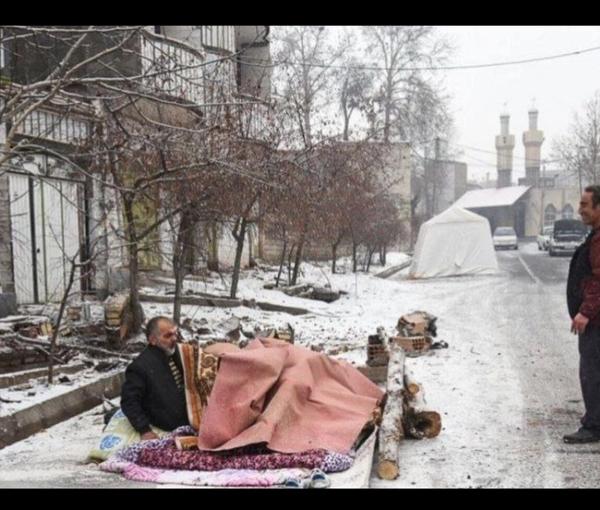 Political Prisoners Call For Aid To Iran Quake Victims
Several political prisoners in Iran have called for providing aid to the people of Khoy in Azarbaijan province where an earthquake last month devastated the city.
"On the one hand, the people are suffering from numerous earthquakes, extreme cold and lack of bread, food, and tents, and on the other hand, they are suffering from inefficient governance that blocks domestic and international humanitarian aid," reads the statement.
Meanwhile, Hamid Mahboubi, Head of the West Azarbaijan Red Crescent Society, reported a fire in a tent used by the earthquake victims, saying "In this incident, two tents caught fire."
Head of Iran's National Medical Emergency Organization Jafar Miadfar also said that one of the health concerns is the risk of contracting influenza and Covid-19. He asked the earthquake victims to "go to the health and treatment centers" if they see symptoms of a cold and wear a mask if a sick person is present in their tent.
Miadafar also added that 165 cases of carbon monoxide poisoning have been reported so far.
The government is widely criticized for its inability to provide aid to the quake-hit people. Reports from Khoy, the epicenter of the January 29 quake say one week after the event, people still do not have access to basic necessities.
An earthquake with a magnitude of 5.9 hit northwest Iran near the border with Turkey, killing at least three people and injuring over 800.