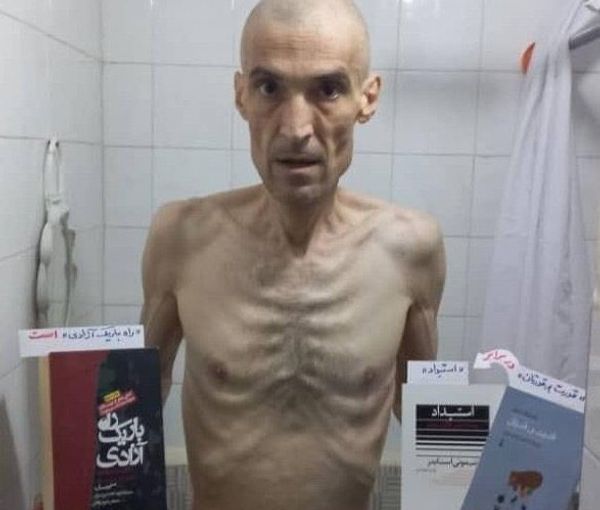 Activists Call On Iranian Political Prisoner To Stop His Hunger Strike
Human rights activists have expressed concern about the health of political prisoner Farhad Meysami asking him to end his hunger strike.
Meysami, 53, who has been in jail since 2018 for supporting women activists protesting against Iran's forced hijab policy, began his hunger strike on October 7 to protest recent government killings of demonstrators, the dissident's lawyer said.
Social media images purported to be of an emaciated Meysami have caused outrage online as supporters warned on Friday, he risks death for protesting hijab and opposing the death penalty.
Also, 380 female rights activists wrote a letter Saturday asking him to end his hunger strike.
"When relentless violence does not stop its continuous attack, one must survive to resist," they said in the letter.
"We call for your demands and will not stop fighting the oppression until they are realized," reads the letter.
At the same time, a campaign was launched by "a group of friends and supporters of Farhad Meysami" to collect signatures about his dire situation and the call for his immediate release. About seven thousand people have signed the petition so far.
On Friday, Amnesty International also called for Meysami's "immediate and unconditional" release.
However, Iran's judiciary denied that he was on hunger strike and said the photos were from four years ago when Meysami, a physician, did go on hunger strike.