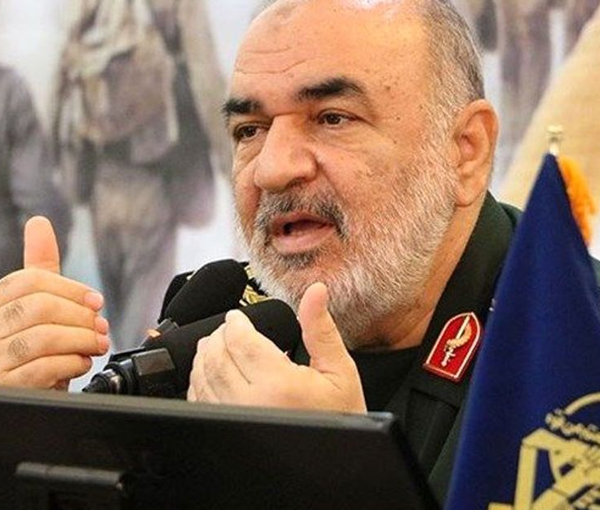 IRGC Chief Threatens Europe With 'Consequences' If Listed 'Terrorist'
The commander of Iran's Revolutionary Guard has threatened European states that they will "suffer the consequences" if they designate the IRGC as a terrorist organization.
Hossein Salami said Saturday "Europe has not learned lessons from its past mistakes and thinks it can undermine the IRGC… with such statements," he declared.
He made the comments after a meeting with the speaker of the Iranian parliament Mohammad Bagher Ghalibaf (Qalibaf).
Salami also claimed that Europe owes its current security to the IRGC, saying "If it wasn't for the efforts of the IRGC, especially the Quds Force and martyr Soleimani, the terrorism volcano created by the Americans would have engulfed the Europeans and the security that prevails in Europe today would have been destroyed."
Ghalibaf and other Iranian lawmakers have also threatened European armed forces with a "terrorist" designation.
The Saturday meeting between the IRGC commander and parliament speaker, who is a former IRGC commander, was aimed at coordinating a potential response to the EU's move.
The European Parliament overwhelmingly passed a resolution Thursday calling on the EU and member states to designate Iran's Revolutionary Guard as a terrorist group.
The resolution demands Iranian authorities end the crackdown on popular protests that started last September after a 22-year-old woman was killed in hijab police custody.
It also demands that Europe should sanction the Islamic Republic's Supreme Leader Ali Khamenei and its president Ebrahim Raisi.